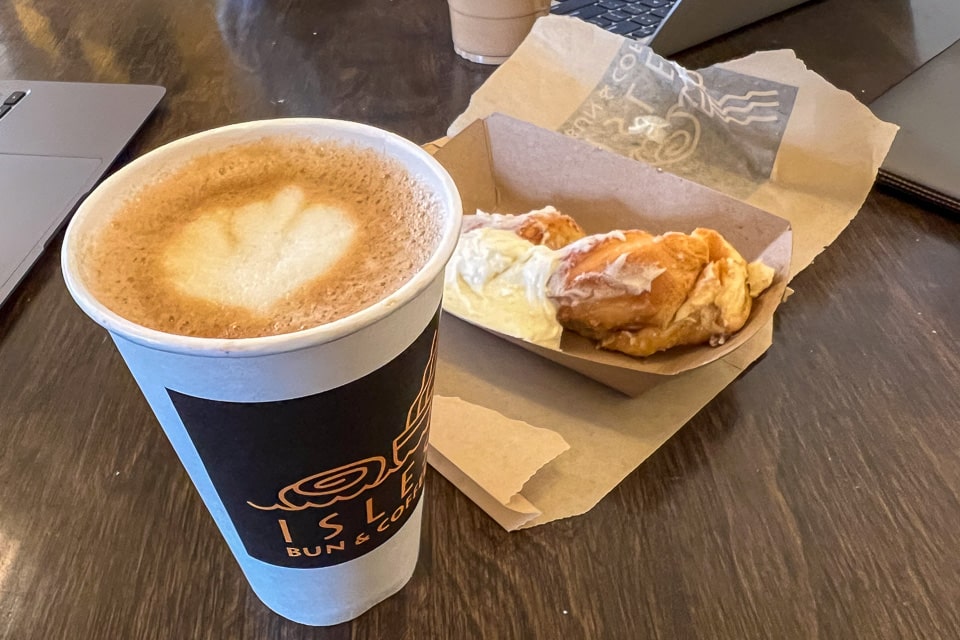 What better way to celebrate the start of a Minnesota autumn than finding a cozy independently owned coffee shop to sip on a warm beverage. While the usual pumpkin spice latte at Starbucks might be tempting, what about a local coffee shop that offers a welcoming atmosphere, roasts its own coffee beans in-house, and offers its own unique coffee flavor combinations, too?
Here are some of our favorite Twin Cities area coffee shops and roasters. All of them are a great place to meet good friends and sip a chai latte, hot chocolate, cold brew coffee, or whatever else is your personal favorite. Of course, you can also hang out on your own while you work on your laptop or read a good book. All of these local businesses offer a great space for coffee lovers.
Some posts on MN Trips may contain affiliate links. If you buy something through one of those links, we may earn a small commission. As an Amazon associate, we earn from qualifying purchases.
Here is our list of some of the best coffee shops in Minneapolis and Saint Paul and suburbs.
Dogwood Coffee Co.
This colorful coffee shop and roaster has three locations across the Twin Cities: two Minneapolis locations in the Northeast loop and East Lake area, and in Saint Paul near 280 and University. Since 2010, Dogwood Coffee Co. has been working with coffee farmers all around the world and local coffee connoisseurs to roast and sell their own coffee beans, all from their MN-centered stores…where the coffee is "joyfully roasted."
If you're looking for a fun, bright and modern coffee shop (and if you love dogs) Dogwood Coffee, with its doodles of dogs on stickers and wall art, is the perfect place to go for great coffee and a friendly atmosphere. While the seating is sometimes at a premium because the cafes are so popular. If there's no place to sit when you get there, take a peek through the glass doors at their Northeast location to see what their roasting process looks like, and grab a coffee to go.
Try a sweet potato maple bourbon latte from their seasonal drinks menu. One of the friendly baristas describes it as their version of a pumpkin spice latte. It's not as sweet or rich, but still has that autumn feel with the hints of sweet potato and maple syrup.
Individual bags of their in-house roasted coffee beans can be bought online and at all their locations. Coffee subscriptions and Dogwood merchandise are also available.
Northeast location: 1209 Tyler St NE, Minneapolis
East Lake location: 4021 East Lake Street, Minneapolis
Saint Paul location: 826 Carleton Street, Saint Paul
Spyhouse Coffee Roasters
The seven locations of Spyhouse Coffee offer sustainably sourced coffee from all around the world. Spyhouse roasts in-house at their Northeast location. Each of their seven spaces offers unique aesthetics and interior design.
The Uptown shop is dark and moody. The Northeast shop is warm and cozy. And, the North Loop shop is a great modern spot with natural light. Each location has seating available to work, meet a friend, or just sit back and enjoy the atmosphere.
Since they opened in 2000, Spyhouse has earned a reputation of offering unique drinks that expand the notion of a typical coffee shopt. For example, their seasonal menu features Blood Moon Espresso Tonic, Sage Against the Machine, and Cookie Butter Cappuccino. Try the Sage Against the Machine for a sweet and nutty caramel, pecan and sage surprise.
Spyhouse's beans can be bought in house and online. If you're looking for a coffee shop with a blend of clientele and aesthetics while craving a coffee with flavors you would have never thought to combine, Spyhouse is worth the visit.
Whittier location: 2451 Nicollet Ave, Minneapolis
Uptown location: 2404 Hennepin Ave, Minneapolis
Northeast location: 945 Broadway St NE, Minneapolis
North Loop location: 907 N Washington Ave, Minneapolis
St. Paul location: 420 Snelling Ave S, St Paul
Downtown location: 215 S 4th St, Minneapolis
Rochester location: 601 2nd St SW, Rochester
Backstory Coffee Roasters
Backstory Coffee's mission is to cultivate connection over a cup of coffee — or other drinks offered from their unique menu.
Their West Saint Paul coffee shop features a small cafe space along with their in-house roastery, a walk-up ordering window, and patio for outdoor seating.
Their North Loop shop is a spacious room with tall ceilings and lots of seating options amongst the antique decor, crushed velvet couches, and large plants. Known for being one of the busier coffee shops in the area, the North Loop location is seemingly always buzzing with people working with their laptops open or having quiet conversations with friends.
Pick up a classic espresso drink like a matcha latte with added flavors like vanilla or blood orange depending on the season,. Their fall menu features a buttermilk almond miel, a spiced apple matcha latte, and carrot cake cold brew topped with cream cheese cold foam. Both locations offer online order ahead options as well as six or 12 oz. coffee bags both in store and online.
West Saint Paul location: 432 Wabasha Street South, West Saint Paul
Minneapolis location: 528 Washington Avenue North, Minneapolis
In the Loop Coffee Company
This smaller coffee shop offers unique specialty drinks, outdoor seating space, and everything a dog lover could want. Their small space is lined with several framed photos of dogs and their recent award as Best Dog Friendly Coffee Shop by Sidewalk Dog. There's not a lot of indoor seating available, but the North Loop neighborhood makes it a fun spot to grab grab a latte to go and a "puppuccino" for your pet.
Their speciality drinks include the spice of their Cafe Miel of Itasca, the chocolate-lover's Opera Black and White mocha, or the decadently Comedy Caramel Roll Latte. In the Loop evokes the nostalgic memories associated with coffee drinking – like when your grandmother would let you sneak a sip of her steaming mug without your parents knowing. Their coffee roasts are all locally sourced, too.
Location: 708 North First Street, Minneapolis
Nina's Coffee Cafe
Inspired by the legacy of a local, rich business owner and infamous brothel organizer in the 1900s, Nina Clifford, plus the literature of the Saint Paul-born author, F. Scott Fitzgerald, Nina's Coffee Cafe is a staple tourist and locally loved place.
It's a popular space for students to do homework and book clubs to meet and stays consistently busy, which means seating is not always available. Nina's is a fun and cozy coffee shop with an Art Deco aesthetic and a specialty drink menu named after the history of Clifford and Fitzgerald. Try the Madame Nina miel, the F. Scott cold press, or the Gatsby latte. While this coffee shop isn't a roastery, it's an unique and integral part of St. Paul's history that happens to serve good coffee — worth stopping by for coffee and classic literature lovers alike.
Location: 165 Western Ave N, Saint Paul
Isles Bun & Coffee
In the heart of Uptown Minneapolis lies Isles Bun & Coffee, a cafe and bakery that invites guests in with the smell of cinnamon. Since 1993, Isles has been serving the neighborhood where guests can step up the counter and order a drink all while watching the bakers knead dough for their various pastries. While their drink menu offers the standard coffee, tea and juice beverage options, their baked goods are the star of the show: buttermilk drop scones, caramel pecan buns, coffee cake with walnut streusel and fresh fruit, biscotti cookies or a classic blueberry muffin. Try their famous puppy dog tails: cinnamon twists with cream cheese frosting, named by some preschoolers next door to the cafe. Stop in store, have goodies delivered to your house or order online — with large catering sizes available, too!
Location: 1424 W 28th St, Minneapolis
Cafe Astoria
For rainbow lovers with a sweet tooth, Café Astoria in St. Paul is the place to be. Astoria serves breakfast foods all day. Try a crepe, smoothie bowl, avocado toast variations, egg sandwiches with prosciutto, and more. Grab a specialty drink like the bee sting latte, with wildflower honey, bee pollen and chili, or the nutty professor latte with hazelnut and caramel. If you're feeling especially adventurous, look at their secret menu. The 24K Latte with amaretto, white chocolate and edible gold. Or try the Rainbow Latte with peppermint, chocolate and colorful rainbow foam art. Or their secret matcha, with lavender, edible glitter and edible gold. Stop into the bright yellow building for a fun brunch with friends.
Location: 180 Grand Ave, Saint Paul
Cafe Ceres
Café Cerés is a welcoming space but it's not your typical coffee shop. Café Cerés is unique with their classic flavors of Middle Eastern cuisine. Order a pistachio croissant, Turkish bagel, chocolate Tahini cookies, and more from the pastry chef, Shawn McKenzie. Or grab a spiced vanilla latte, dukkah latte or just a classic cup of Turkish coffee. The drinks provide unique flavor combinations that you won't find anywhere else in the Twin Cities, like cumin and sumac, that make your espresso drink rich but not too sweet because Café Cerés uses date syrup rather than traditional sugar syrup. With three locations across the Twin Cities, Café Cerés is a great coffee shop to try that is outside of your routine Starbucks or Caribou Coffee run.
Linden Hills location: 3509 W 44th St, Minneapolis
Armatage location: 5401 Penn. Ave S, Minneapolis
Downtown location: 100 S Washington Ave, Minneapolis
Northern Coffeeworks
This local coffee shop and roastery is the epitome of warm and cozy, a perfect contrast to the upcoming MN winter. Founded in 2017, Northern Coffeeworks offers typical espresso drinks for the coffee drinkers as well as rotating seasonal menus and single serve drip-over coffees. Plus, Northern offers their Minnesota-curated bean blends available for purchase. Grab a bag of their fresh roasted beans, like the Boundary Waters chocolate, cherry and brown sugar bean blend, the Evergreen Espresso with strawberry jam and cacao nib blend, or a Cabin Vibes with pomegranate, dark chocolate, and almond flavors. Stop by their Minneapolis cafe to try their drink of the week, like their Loon Lake Love Potion, a rosemary and hibiscus spritz paired with a shot of their Ethiopian blend espresso.
Location: 4208 S 28th Ave, Minneapolis
Wesley Andrews
Founded as a space where "conversations flow freely, time passes easily, and the coffee drinks keep pouring," Wesley Andrews offers a space to reconnect over a drink. Their coffee and tea menu is supported by their collaboration with coffee co-ops and coffee farmers to provide ethically sourced espresso, both for their in-house made drinks or in the bags to take home. Grab a container of their specially made tea blends, like the Big Red Robe Oolong or the Moonlight White blend, with notes of birch syrup and black pepper. Stop in to try some of their fall seasonal drinks like the THC Ginger Punch with homemade lime vanilla syrup over THC soda water, the golden turmeric chai with vanilla, cardamom, and turmeric, or maple spice latte, with maple syrup, ginger, cinnamon, clove, and nutmeg.
Location: 111 E 26th St, Minneapolis, MN
More info from MNTrips
See the list of all Minnesota State Parks, including basic permit information. We also have a list of all Minnesota Historical Society sites. We're adding our commentary for the park and historical sites as we visit them.
When you plan on hiking or biking the Minnesota State Parks, be sure to download the Avenza Maps app to your phone. The app allows you to download the trail maps for almost every state park, and they are invaluable for navigation, especially because many of the parks don't have as many directional signs as they should.
Also, if you're planning on camping at Minnesota State Parks, you'll need a reservation. Here's the online reservation form.
Check out our recommendations for what to carry in your hiking day pack when you check out the extensive Minnesota State Park and National Park system.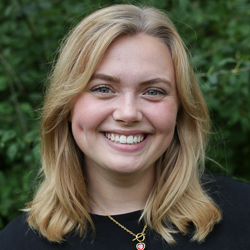 Latest posts by Makenzi Johnson
(see all)