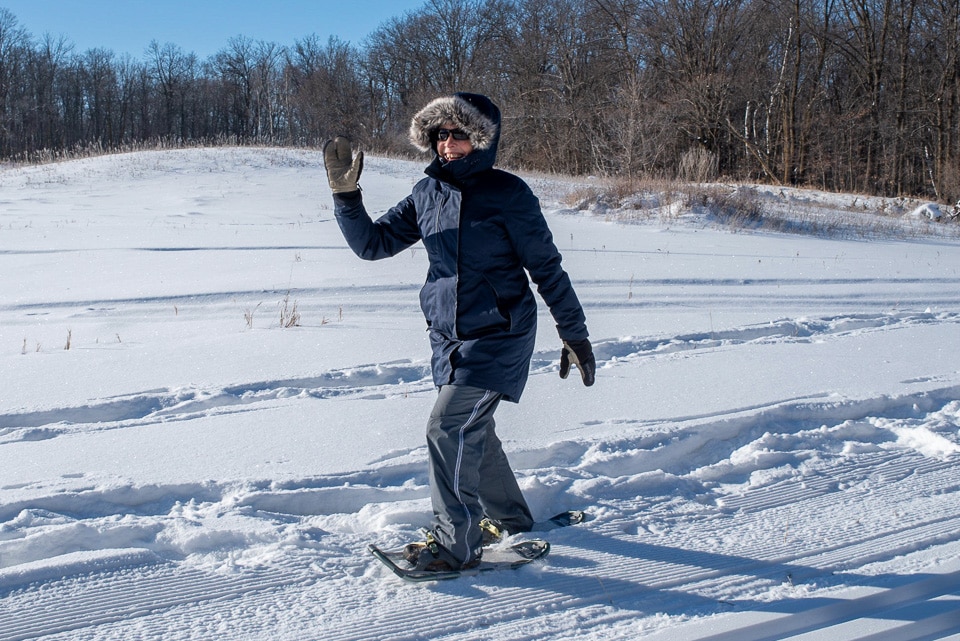 Minneapolis and Saint Paul are great places to explore in winter. The frosty conditions and icy winds of a Minnesota winter may require you to stay inside some days, but in general, winters in the cities are sunny, joyful, and wondrous. Because winter season temperatures can sometimes reach up to 48°F during brighter days of the season, there is no need to always stay at home and huddle by the fireplace. Instead, grab the winter months by the horns and take advantage of the many snowbound adventures you can enjoy in the great outdoors.
Outdoor winter activities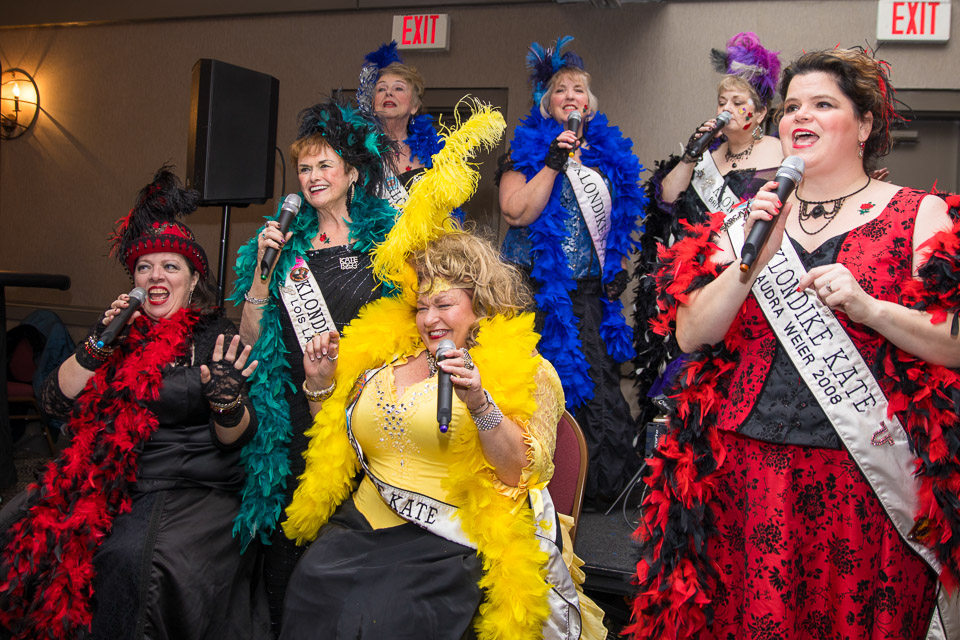 The Saint Paul Winter Carnival
Saint Paul is well-known for its annual winter carnival. The carnival is a yearly tradition that's been around for more than 130 years and 250,000 flock to downtown Saint Paul to celebrate it each year. Have a go at ice fishing, join the family fun day, try your hand at ice carving, watch a parade, listen to live music, or take part in an ice run, the choice is yours! The Winter Carnival has it all and is a crowd pleaser for people looking for great winter recreation. Most events are free, open to the public, and will take place in downtown Saint Paul, near Rice Park and Landmark Center, as well as at the Minnesota State Fairgrounds. Dates are January 25 to February 3, 2024.
Some posts on MN Trips may contain affiliate links. If you buy something through one of those links, we may earn a small commission. As an Amazon associate, we earn from qualifying purchases.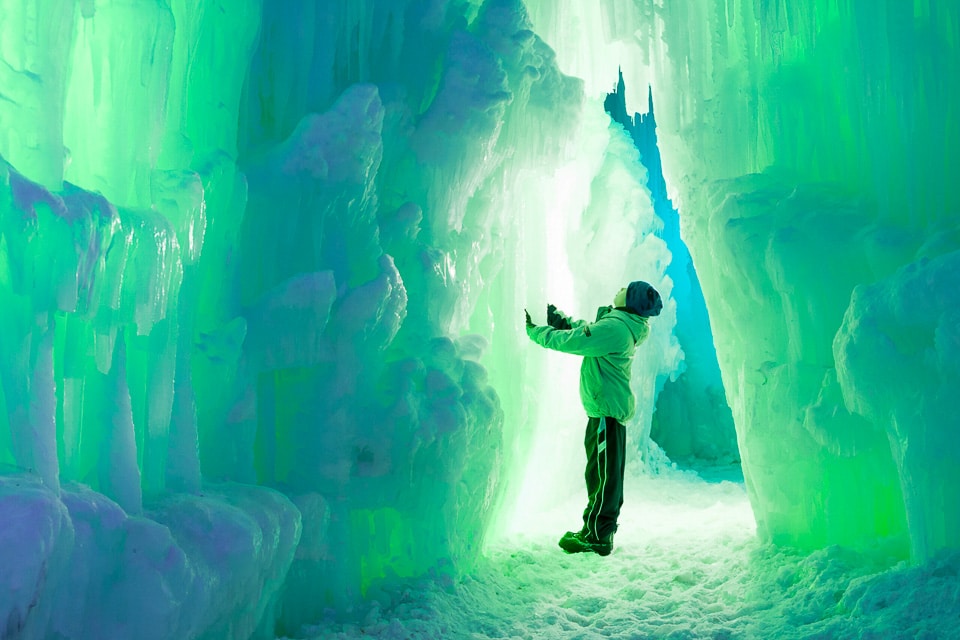 Visiting the Ice Castles
If your kids are into Disney's Frozen, or you have always associated the colder months with fantastical palaces made of ice, then a visit to Ice Castles is a must. This iconic place is the brainchild of Bret Christensen, a father-of-six, who built an ice cave in his yard to encourage his kids to spend some time outdoors. The cave was a hit, not only among his family members, but also among neighbors. Its success inspired him to open an array of beautiful castles in five different states, including Minnesota. At Ice Castles, you will find ice sculptures, crawl tunnels, caverns, archways, and ice slides, as well as a lantern passage, polar pub, and tubing hill. It makes for an ideal way to spend a day outside with the entire family. This venue is located in Maple Grove, a 15-minute drive from the city.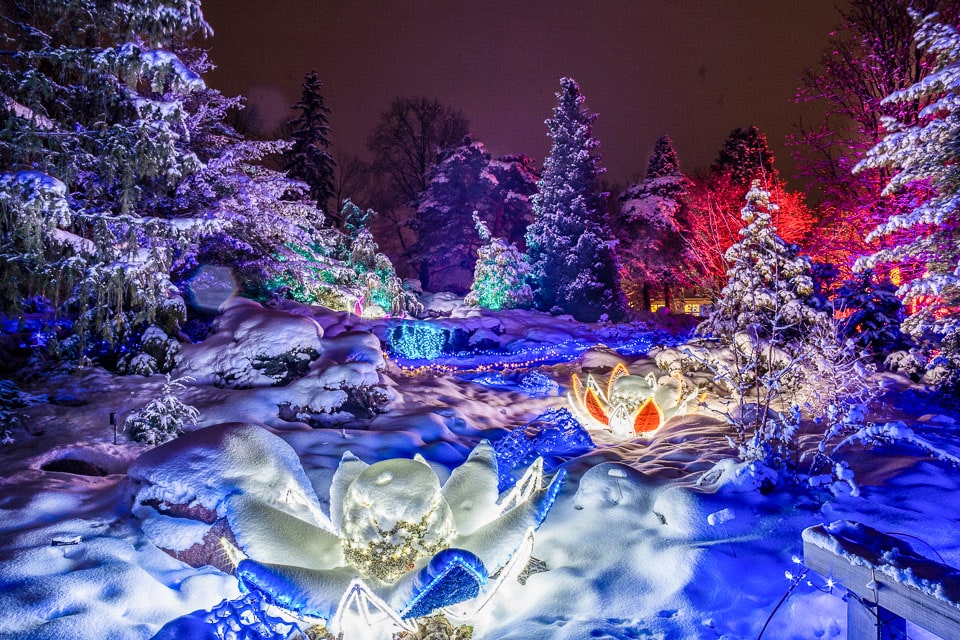 The Chain of Lakes and the Minnesota Landscape Arboretum
If winter wonderlands warm your heart, then visit the Chain of Lakes. Go for a walk, try cross-country skiing on the trails around the lakes, or try your hand at ice fishing. If you're looking for a walk among wintry flora, you'll enjoy losing yourselves in the beauty of the University of Minnesota Landscape Arboretum, located in Chaska about 25 miles west of Minneapolis, and measuring an impressive 1,200 acres.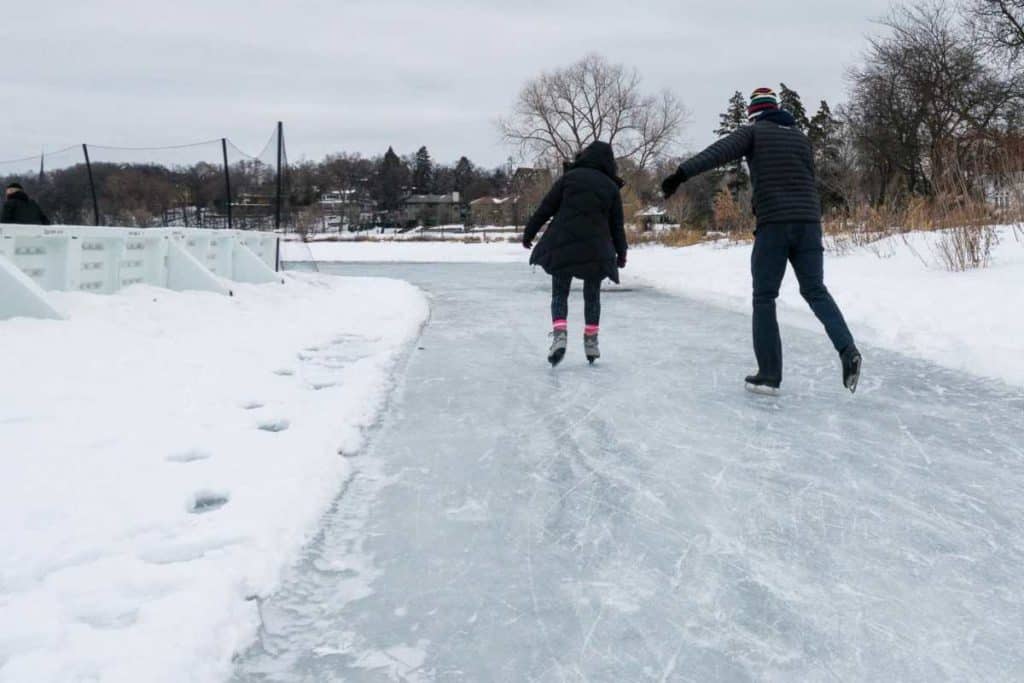 Give ice skating a go
Nothing makes you think of winter more than wrapping up warm and skating on a frozen lake. The best outdoor ice skating rinks in the Twin Cities include Groveland Ice Rink, Lake of the Isles Park, Lyndale Farmstead Park Ice Rink, and Phalen Park Recreation Center. Whether you're a pro with your own pair of skates or a novice skater needing to rent a pair, the whole family will have fun at these ice rinks. At the end of your skate, be sure to grab a warming mug of hot chocolate or coffee at a local coffee shop as a reward for your skating success.
Go snow tubing
Minneapolis has some of the best snow tubing hills in the US. In the winter, Theodore Wirth Regional Park and the Loppet Foundation team up to provide family snow tubing experiences at an affordable price. Or, if you don't mind a short drive to Burnsville, Buck Hill is the place to go for serious snow tubing, and downhill skiing. Here you can complete a 3-hour 'The Science of Tubing' learning program or take part in 2-hour snow tubing sessions.
The City of Lakes Loppet Winter Festival
The Loppet is a two-day festival in early February that includes a variety of point-to-point cross-country ski, fat bike, skijoring, and snowshoe events. There are both competitive races and recreational touring events through Theodore Wirth Park. The Loppet also features several unique events, such as the Kubb Tournament and nighttime Luminary Loppet. Dates in 2024 are February 3-4.
Indoor winter activities
Tap Into Your Creative Side
If art is a passion, then discover the Northeast Minneapolis Arts District, which houses numerous galleries, studios, and theaters. Walk from gallery to gallery, attend a theatrical performance, and get to know the movements being started by local artists. The District organizes various events, including open Saturdays and First Thursdays. Visit the District's website, so you can plan your visit when something exciting is going on.
Watch the Minnesota Wild and Minnesota Timberwolves
The Twin Cities are recognized for the major league sports The most iconic winter sport, of course, is hockey. Don't miss the chance to go to at least one Minnesota Wild game at the Xcel Energy Center in downtown Saint Paul. Be prepared for fast-paced, exciting, skillful, and action-packed games. If your interest is more in line with a winter game played in shorts and tank tops, check out the Minnesota Timberwolves NBA team at Target Center in downtown Minneapolis. Both venues, too, are perfect places to see live concerts.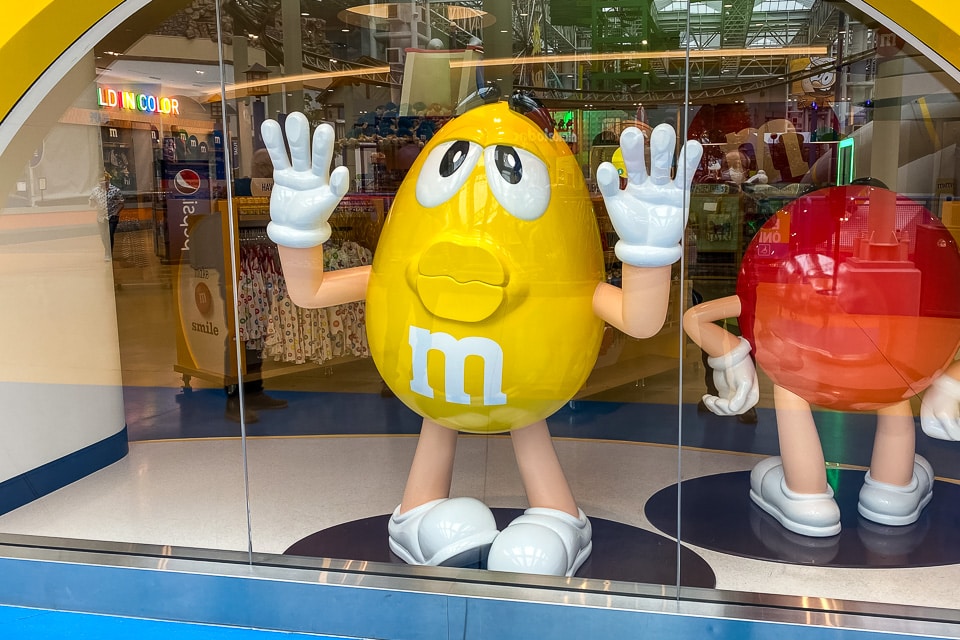 Head to Mall of America
Are you looking for indoor activities in Minneapolis? Or maybe you're after exciting activities for children? If you're nodding your head, then the Mall of America is the place to go. You haven't got to worry about winter temperatures here as you'll be warm and cozy as you browse the shops and enjoy a family meal. Kids of all ages will love visiting the Sea Life Aquarium, while the Nickelodeon Universe and Crayola Experience offer memorable days out that they'll talk about for winters to come.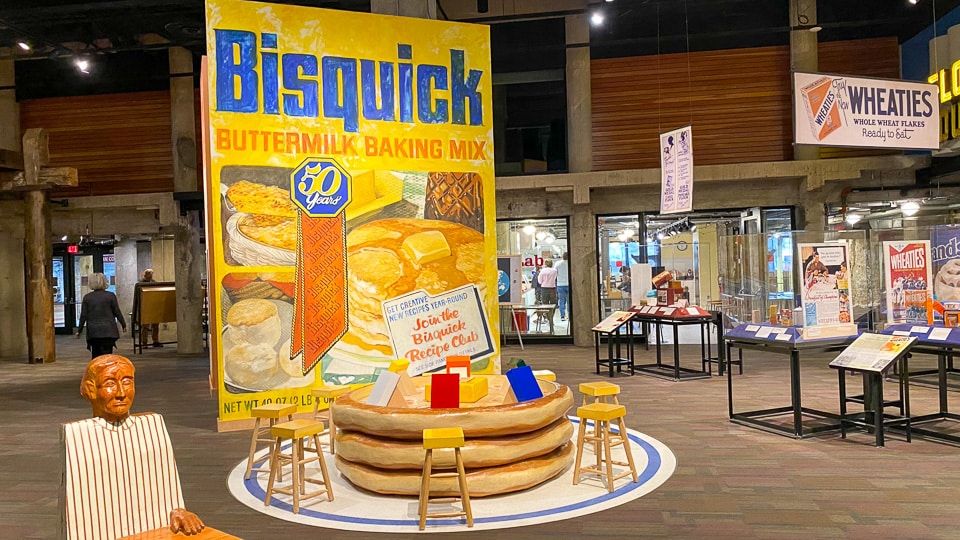 Explore local museums
More indoor activities can be found by visiting local museums in and around Minneapolis and Saint Paul. Walker Art Center is a contemporary art museum featuring paintings, photographs, and sculptures. Here, you can also visit the Minneapolis Sculpture Garden and see the famous Spoonbridge and Cherry sculpture.
A nighttime visit is even possible as the Sculpture Garden is open until midnight. Another great museum in Minneapolis is the Mill City History Museum. Here, you can explore the remains of the old flour mill, enjoy the sensational smell, taste some of the finest bread around, and take part in a simulated mill explosion.
Of course, the Twin Cities offers museums for all tastes, including the world-renowned Minneapolis Institute of Arts. For children's activities, check out the Science Museum in Saint Paul or the Bakken Museum in Minneapolis near Lake Bde Maka Ska.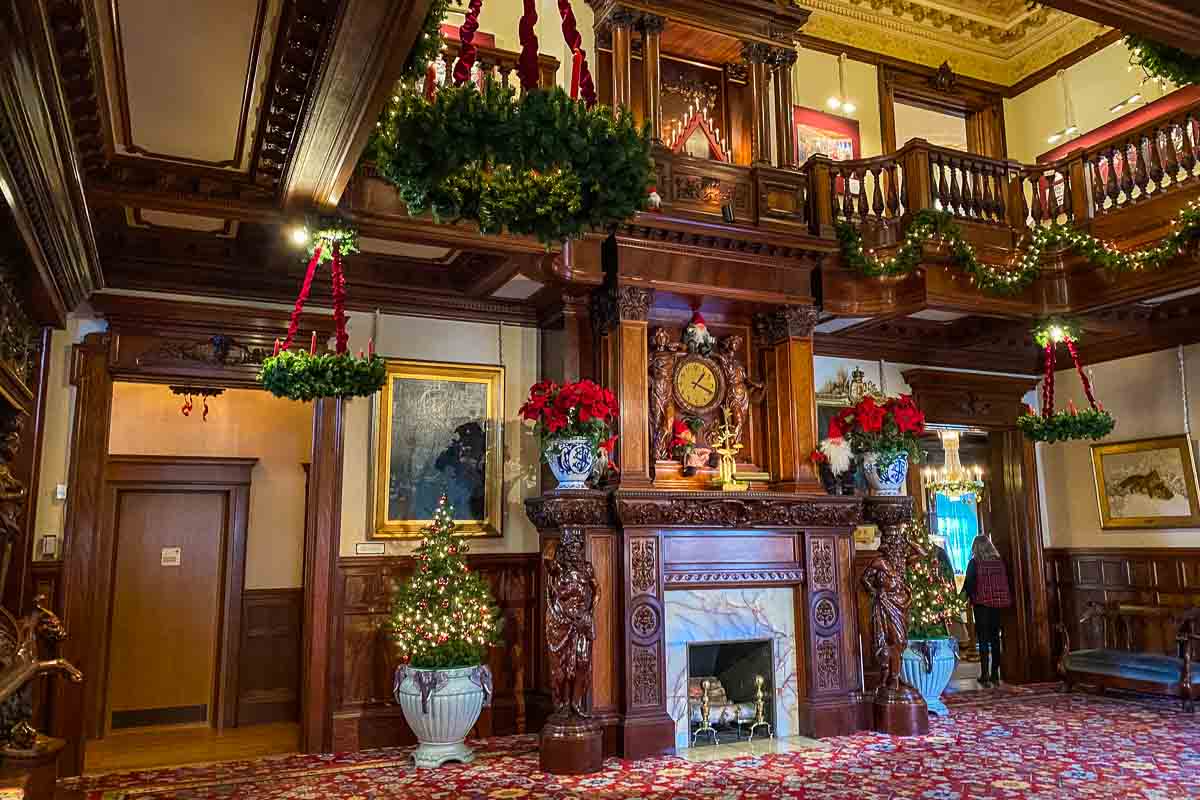 Enjoy classic holiday decorations
Two historic homes in Minneapolis and Saint Paul make a point of showing off classical holiday season decorations. The American Swedish Institute in south Minneapolis and the James J. Hill House on Summit Avenue in Saint Paul both are decorated to the hilt in 19th and early 20th Century Christmas splendor. See this post for more things to do at Christmas time in the Twin Cities.
More info from MNTrips
See the list of all Minnesota State Parks, including basic permit information. We also have a list of all Minnesota Historical Society sites. We're adding our commentary for the park and historical sites as we visit them.
When you plan on hiking or biking the Minnesota State Parks, be sure to download the Avenza Maps app to your phone. The app allows you to download the trail maps for almost every state park, and they are invaluable for navigation, especially because many of the parks don't have as many directional signs as they should.
Also, if you're planning on camping at Minnesota State Parks, you'll need a reservation. Here's the online reservation form.
Check out our recommendations for what to carry in your hiking day pack when you check out the extensive Minnesota State Park and National Park system.
Some of the links on this page may be affiliate links, which means we may receive a small commission if purchases are made through those links. This adds no cost to our readers and helps us keep our site up and running. Our reputation is our most important asset, which is why we only provide completely honest and unbiased recommendations.
Latest posts by Nina Sumner
(see all)