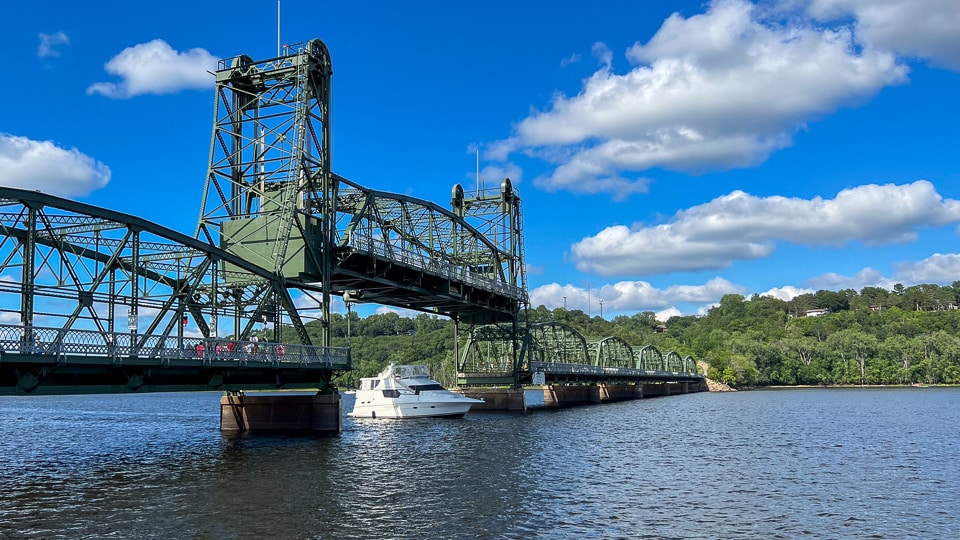 If you're looking for a weekend getaway or just a pleasant day trip, one of the best places to try is the small town charm of historic Stillwater, Minnesota just east of the Twin Cities on the scenic banks of the St. Croix River and the national St. Croix Scenic Byway. Stillwater is a great way to spend a weekend or just a lazy Sunday soaking up history and a selection of craft beers, spirits, and imaginative food.
Stillwater lies on the St. Croix River at the head of Lake St. Croix, about 20 miles (30 km) northeast of St. Paul. The area was originally part of the Wisconsin Territory and was originally inhabited by Dakota and Ojibwa Indians. Trader Joseph Renshaw Brown settled here in 1839 and called his settlement Dakotah. The city was officially founded in 1843 with the incorporation of the Stillwater Lumber Company. The town was renamed for the stillness of the lake's water.
Some posts on MN Trips may contain affiliate links. If you buy something through one of those links, we may earn a small commission. As an Amazon associate, we earn from qualifying purchases.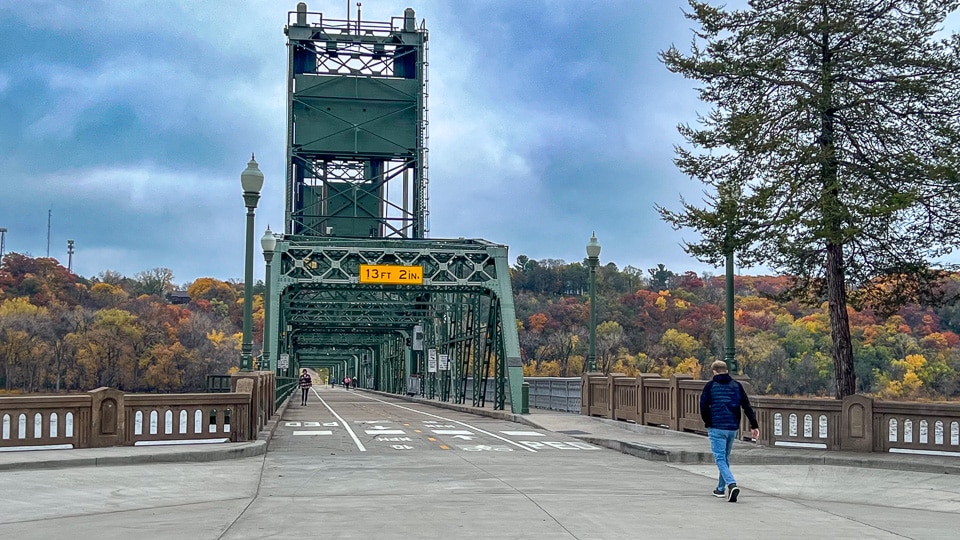 Today, Stillwater is linked to its Wisconsin history via the historic Stillwater Lift Bridge. In 2017, vehicular traffic was switched from the Lift Bridge to the new St. Croix Crossing bridge. The Lift Bridge was converted to a bicycle/pedestrian bridge in 2020.
Stillwater is considered by historians to be the birthplace of Minnesota because in 1848 the first territorial convention that began the process of establishing Minnesota as a state was held on the corner of Myrtle and Main Street downtown. Stillwater is one of Minnesota's oldest towns, preceding the founding of Minneapolis or St. Paul by years.
The last vestige of the lumber industry closed in the early 20th Century. Today, the former lumber town is a popular tourist attraction only about 30 minutes east of the Twin Cities. From shopping to eating to outdoor activities, Stillwater makes the perfect destination for a fall day-trip getaway.
What to do in Stillwater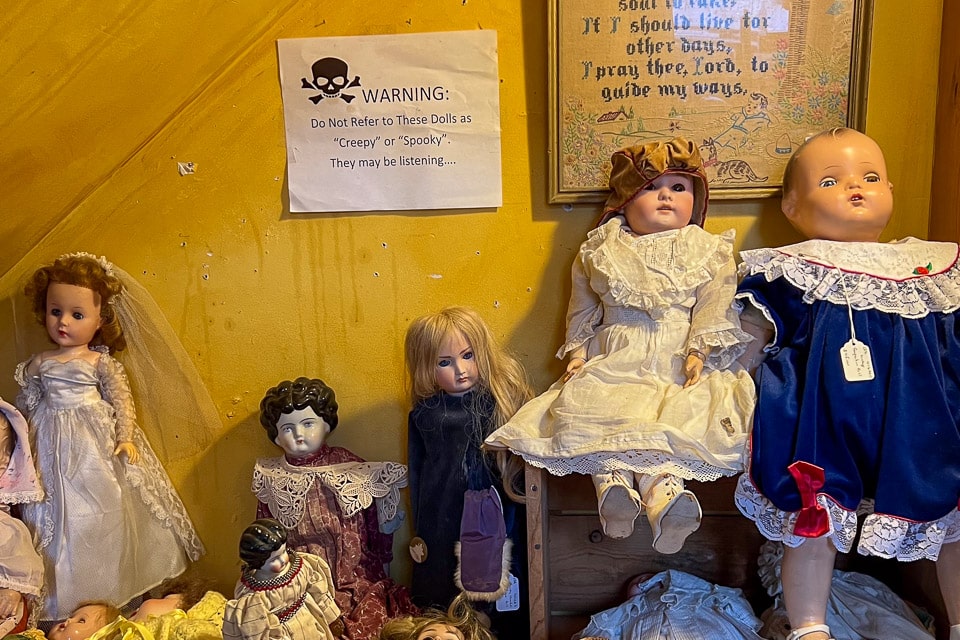 Shopping in Stillwater
The historic downtown of Stillwater is still the home of many small businesses. For lovers of antique shops, check out American Gothic Antiques, 236 Main St S, or Stillwater Antiques Mall, 101 Main St S. There, you'll find vinyl records, nostalgic holiday decor, vintage sports memorabilia. One display of old dolls has have a poster on the wall above them that reads, "Do not refer to these dolls as "creepy" or "spooky." They may be listening…"
If you love books, check out Black Letter Books, 102 Main St S, on the corner of Main and Myrtle St. This bookstore has a wide collections from colorful children's books to old tales of Casanova bound in leather. There are plenty of classic works of literature with worn pages for history connoisseurs.
Several boutiques line Main Street, too. Check out Enchanté, 317 Main Street South #2, for trending, fun women's fashion or their partner store for men, Garçon. Enchanté is currently carrying a line of sweaters and hats that say "pickleballer" with hearts, plus colorful bags and paddle sets to take to the courts of the trendy sport.
For the outdoor adventurer, check out Lakebound Clothing Co., 216 Main St S, or Lake and Company next door at 214 Main Street S, at for all gear and clothing needed for your next expedition. You'll find everything you need from , freeze dried food packs to thermal sweaters. Sota Clothing, 401 Main St S, and the Shirt Factory, 232 Main St S, offer branded souvenirs to commemorate your trip to Stillwater. Sota Clothing specializes in MN-themed baseball hats and mugs, whereas the Shirt Factory allows you to design your own clothes.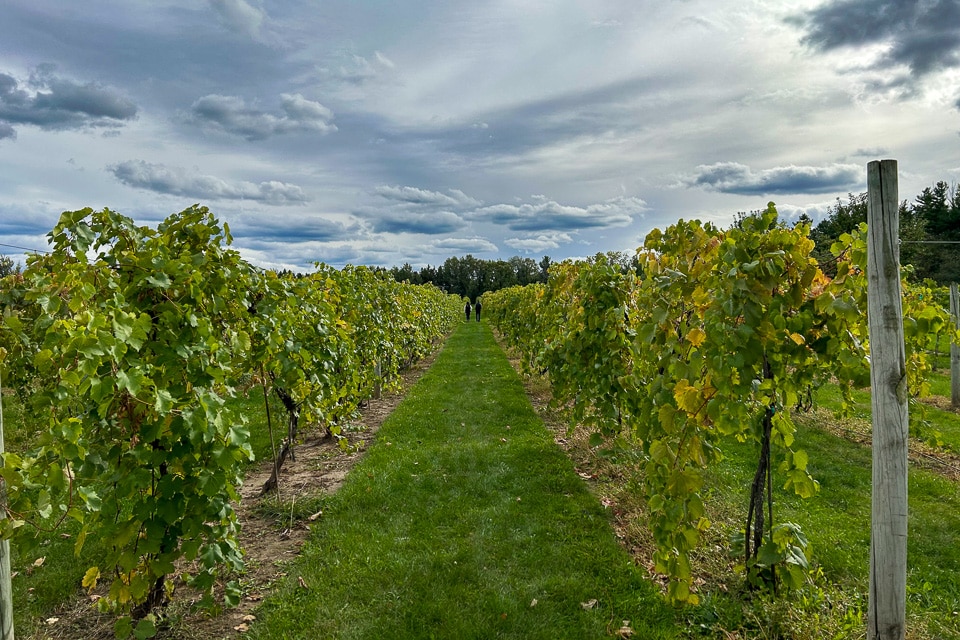 About five miles west of Stillwater, you'll find the family-owned Aamodt's Apple Farm, Thor's Hard Cider, and St. Croix Vineyard, all on the same site. Take the family to the apple orchard for a pick your own apple experience. Or just stop into the apple barn and bakery where you can buy all sorts of goods without the effort of picking them yourself. Take the kids on a wagon ride or to say "hi" to the pet goats on the farm.
Adults should be sure try a crisp hard cider from Thor's. Their ciders range from traditional flavored hard ciders made with Honeycrisp apples, a ginger fizz with fresh ginger root, and the spicy "El Thor" with jalapeño and cilantro.
Just a few steps away from the apple orchards and the cider room is Saint Croix Vineyards, a winery with locally made, award-winning wines. Guests can tour the vineyard and walk amongst the grape vines, order a flight of four different wine blends, or pay for a private tour that includes a complimentary wine and cheese tasting. Of course, you can buy a bottle of St. Croix Vineyard wine to take home.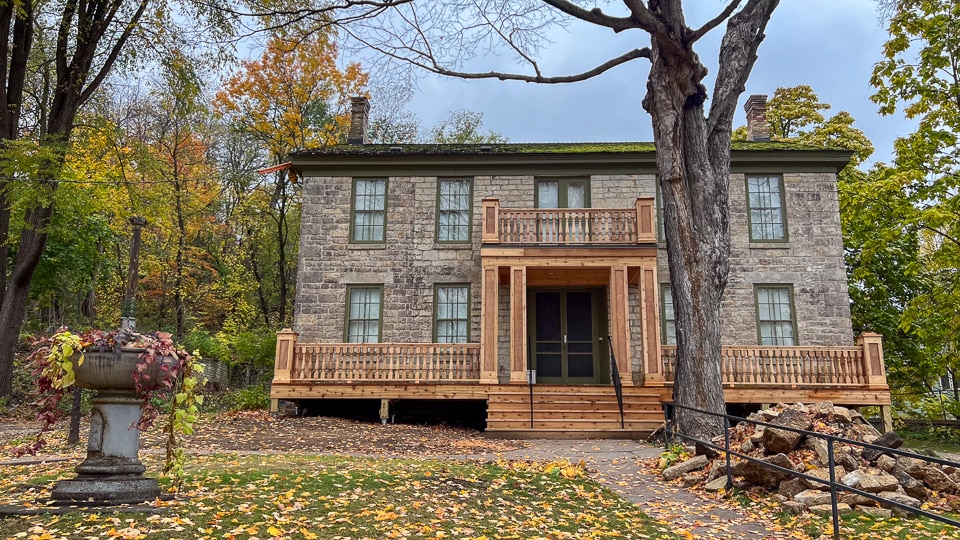 Historical landmarks in Stillwater
A good place to start your tour of Stillwater might be the 45 Minute narrated historical tour from the Stillwater Trolley Company. On the tour, you'll get a taste of the charm and beauty of Stillwater. And, the tour will help you set an agenda for the rest of your day.
Of course, one cannot go to Stillwater without seeing the iconic Lift Bridge. The image of the Lift Bridge shows up frequently on the logos of local businesses. The Lift Bridge is one of the few surviving vertical lift models built in MN and WI prior to World War II.
From mid May to mid October, the bridge is used for pedestrian and biking traffic. Take a short walk and stop halfway across the bridge, a perfect place to take a photo of both the St. Croix river and city of Stillwater along the near horizon — especially on a cloudless day when the sun reflects off the water.
Among the many historic sites in Stillwater, be sure to stop at the Washington County Historic Courthouse, 101 Pine St W, just up the street from the bridge. It's the oldest one in the state of MN. Built in 1870, the courthouse today offers guided public tours throughout the buildings but guests are also able to freely wander on a self-guided tour. The tours offer a chance to see the Courtroom, the Register of Deeds Meeting Room, the North Lobby Meeting Room and more. (Note: the Courthouse is closed until January 2024 for renovation.)
If more history interests you, be sure to check out the Washington County Heritage Center, the headquarters of the Washington County Historical Society. Located in the former home of the warden of the Minnesota territorial prison at 1862 Greeley Street S, the former warden's house houses the Society's collection and is on the National Register of Historic Places. In all, if you're really interested in walking tours featuring historic architecture, there are dozens of homes and other structures in Stillwater and other towns in Washington County that are on the United States National Historic Register.
Eating in Stillwater
Stillwater has plenty of restaurants, bars, cafes and coffee shops and more to satisfy the hunger from shopping and hiking in town.
Breakfast/brunch
Mon Petit Chéri at 310 Main Street S, offers unique flavors of breakfast pastries, courses, coffees and more. Try the citrus ricotta pancakes for a sweet yet light and refreshing stack of pancakes topped with homemade lemon curd and berry jam. If you want something richer, try the brioche french toast topped with cinnamon sweet cream butter and maple syrup. For the savory breakfast lovers, there's the farmer's breakfast with your choice of two eggs, roasted potatoes, choice of meat and homemade bread and jam.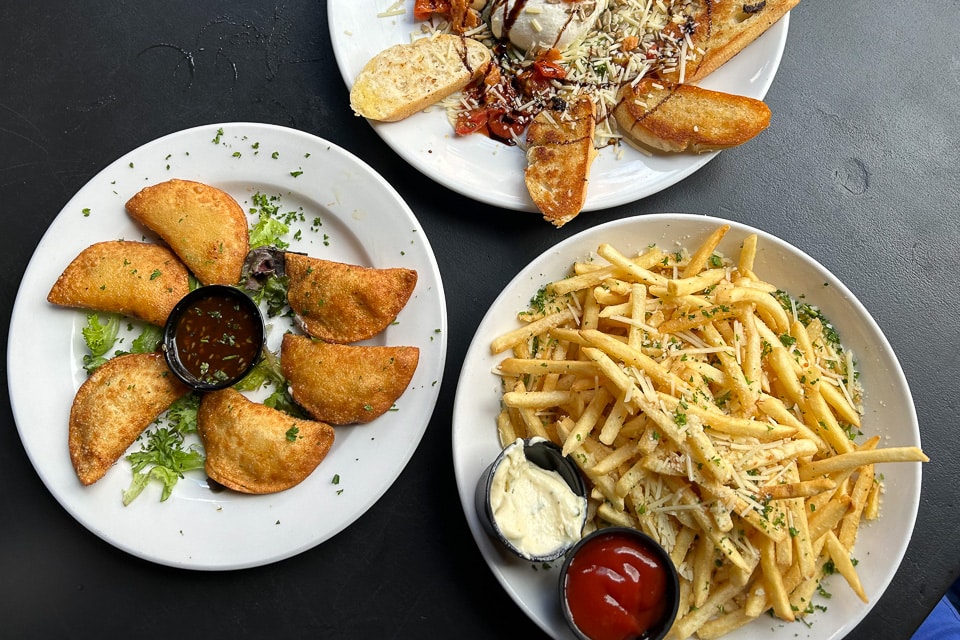 Lunch
The Mad Capper, at 224 Main Street S, has equally fun hat decorations as an adventurous menu. While their entree options look just as tasty, their starter options are perfect finger food to fuel up in between a full brunch and a later dinner. The duck bacon wontons are little fried pockets stuffed with duck meat, bacon and vegetables in a thick coconut cream, alongside the spicy and sweet dipping sauce. Their burrata crostini not only looks good assembled on their plate, but when you assemble the burrata cheese, pesto, roasted tomatoes and pumpkin seeds on the toasted bread slices — all drizzled with balsamic glaze — the flavors certainly please your tastebuds, too. Perhaps try the Parmesan truffle French fries with their homemade herb aioli. Not only does it come in a bowl large enough to almost always guarantee leftovers will be going home in a takeaway box, but the aioli and the truffle flavors offer a fancy twist on the average fry.
For more traditional fare, and a view of the river from the outdoor patio, try the Freight House restaurant at 305 Water St S. The Freight House specializes in classic American cuisine – plenty of burgers, salads, and soups, with the occasional taco special thrown in. The Freight House building itself is also on the National Historic Register.
Dinner
Home of the Charley Cat Hot Chicken, Ziggy's On Main offers a vibrant combination of live music and hot chicken. Almost every night of the week, local musicians will take the stage while you can enjoy Ziggy's famous chicken sandwiches like "the ghost" or "Nashville hot chicken." But, these chicken sandwiches have a spicy kick to them, ranking from one to of five flames. They also have not-so-spicy foods like burgers, fried pickles, and cheese curds.
For recognizable American food, spiced up Korean-style, try Lolo's American Kitchen, at 233 Main Street S for lunch or dinner. Don't stop at the burgers. Add some spice, or even better, have one of the sticky rice bowls. The midday menu expands in the evening to include a small selection of imaginative Asian-influenced entrees.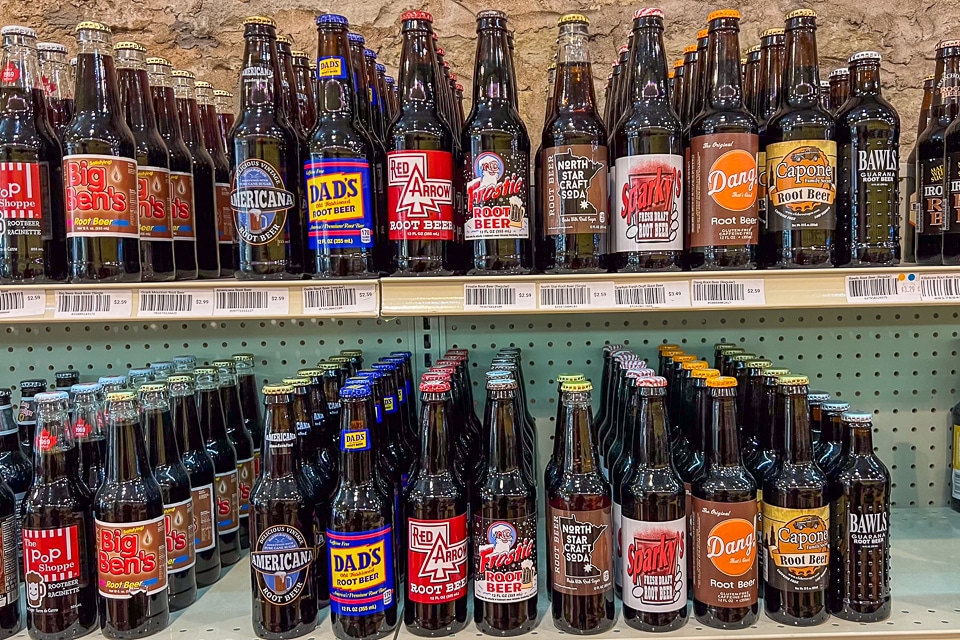 Dessert
For a sweet treat after all of the eating, pop into Blue Sun Soda and Sweets Shop at 126 Main St S to grab some candy or a bottle of soda from their extensive collection of both. Two interior walls are shelved with hundreds of brands and flavors of pop ranging from the typical cherry cola and root beer to more unique flavors like blue raspberry cream soda or dill pickle. Even more exciting, Blue Sun sells Lift Bridge Brewery's soda pop line, made right in Stillwater. Grab one or all three of Lift Bridge's sodas: root beer, black cherry, and mini donut cream soda.
Beer and more
When it comes to nightlife, Stillwater has you covered there, too. There are several favorite places for live music and local spirits and beers.
The 45th Parallel's at 228 Water Street S tasting room specializes in craft cocktails made from their own vodka and assortment of wheat, rye, and bourbon whiskeys. Forge & Foundryat 223 Main St N, also distills its own spirits and offers "tours" of their craft cocktails Thursdays through Sundays.
If your tastes are more toward beers, Lift Bridge Brewery at 1900 Tower Dr W, and River Siren Brewery at 225 Main St N both offer their own broad selections of brews for most tastes.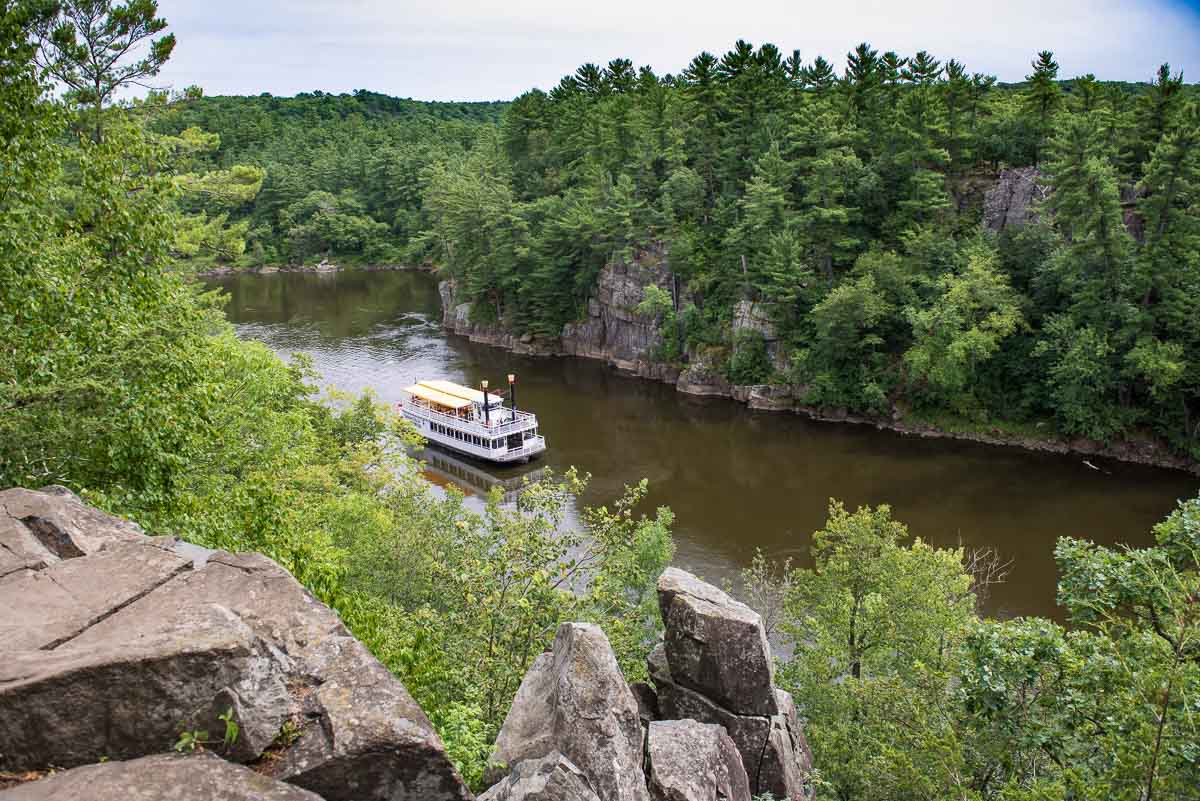 Outdoor activities in Stillwater
There are several walking and cycling paths around the city of Stillwater if you're looking to get outside and see the fall colors. Brown's Creek trail runs 5.9 miles starting near the water's edge of downtown Stillwater and soon connects with the 18 mile Gateway State Trail. The majority of Brown's Creek trail is paved, with the last couple of miles turning to level, natural surface, perfect for amateurs, families, even pets.
The St. Croix Crossing Trail is considered a bit more challenging than Brown's Creek and Gateway, but it's another easy access hike. You'll get a chance to cross the Stillwater Lift Bridge along this 5.4 mile loop trail in both Minnesota and Wisconsin.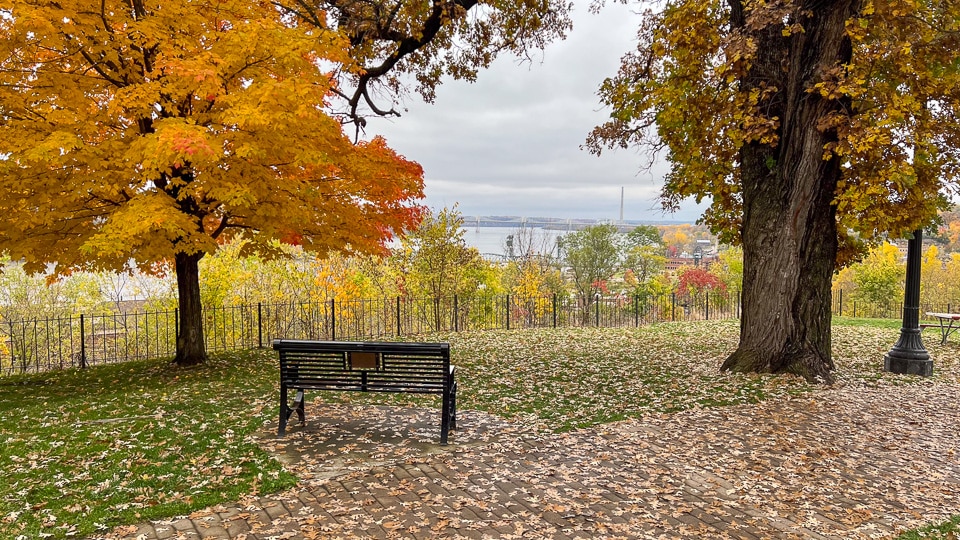 Pioneer Park, which can be reached by a long climb up some steps from the Historical Society Museum or a drive up the hill, has a large playground for children, a band shell for summer concerts. But most of all features a lovely view over the river down to the Lift Bridge.
For little kids up to age seven, the Teddy Bear Park at 207 Nelson St E is the perfect way to amuse them with some good, old fashioned play time. Ignite their imagination sliding down the caboose of the train, crawling through tunnels of tree logs, or sitting in the lap of the teddy bears that populate the park for a classic photo op.
If you're looking to check out nearby Minnesota State Parks, Afton State Park and Interstate State Park are just a few miles away. Both provide great hiking, as well as the ability to put into the St. Croix in a canoe or kayak.
Seasonal activities in Stillwater
A Stillwater River Boat cruise is a classic Stillwater activity. They offer public cruises, private rides, and even host corporate events and weddings. A fun adventure in the warmer summer months, the River Boat season closed Oct. 15 this year. Another summer standby for those who want to be on the river is a gondola ride from Gondola Romantica, an authentic gondola imported from Venice.
So what can you do in the fall?
The Stillwater Farmers' Market is a great place to get some fresh air while shopping locally. The market offers locally grown produce and harvested meat products, homemade breads, fresh flowers and more every Wednesday and Saturday from 8 a.m. to 1 p.m. The market will remain open till Oct. 28 but will reopen Nov. 5 with Saturday hours from 10 a.m. to 12 p.m.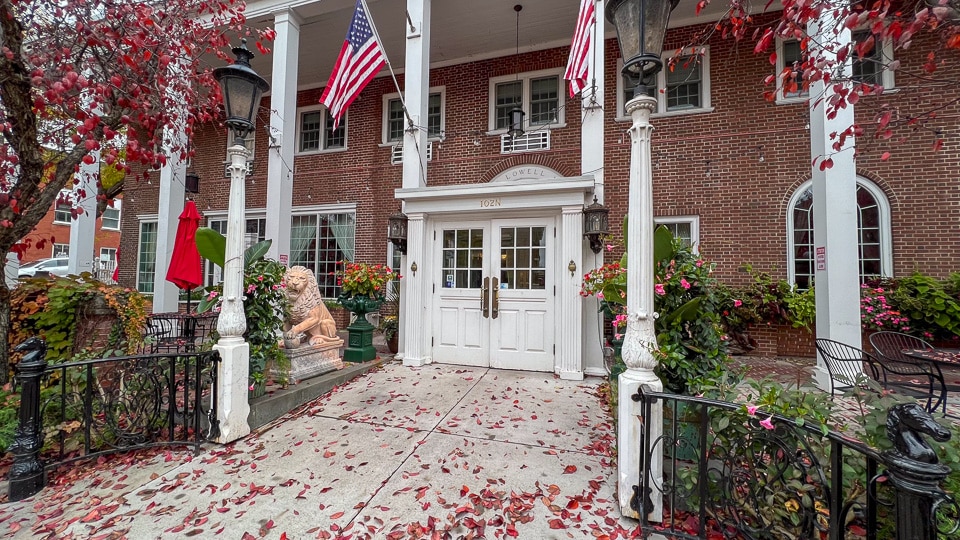 Where to stay in Stillwater
Stillwater has an ample supply of hotels of all stripes if you want to stay long enough to do some real exploring. But, it is a historic town, and there are several historic hotels that would add to your experience.
The Lowell Inn, 102 2nd St N, was established in 1927 and is on the National Historic Register. The Inn offers 23 beautifully restored, private romantic guest rooms and 12 contemporary rooms in the new annex. Book the Lowell Inn
The Water Street Inn, 101 Water St S, is situated right at the end of the Lift Bridge and features rooms with lovely views of the bridge and the river. Book the Water Street Inn.
The Lora Hotel, 402 Main St S, is built on the foundation of an abandoned brewery and has retained the original stone walls that were built into the cliff overlooking the river, as well as vaulted ceilings from ancient warehouses, and even cave entrances that lead to nowhere. Book The Lora Hotel,
The Hotel Crosby is a modern take on Stillwater history set right in the middle of Main Street. The decor hearkens back to the historic Stillwater and pays homage to the rustic atmosphere of the town. Book the Hotel Crosby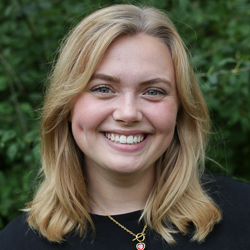 Latest posts by Makenzi Johnson
(see all)