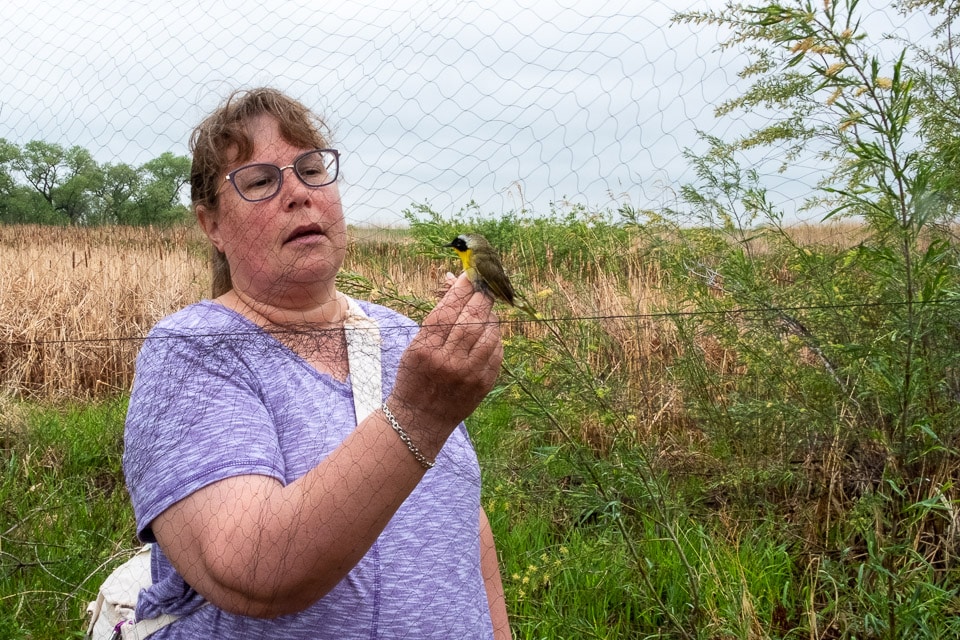 With its diverse ecosystems, location along migration routes, and strong conservation efforts, Winnipeg has firmly established itself as a birding hotspot. We had the pleasure of taking a tour of one the best birding spots in Winnipeg, the Oak Hammock Marsh just north of the city.
Why Winnipeg for Birding?
Winnipeg is just a couple hours north of the Minnesota border with Canada. If you're in northern Minnesota anyway, consider making the worthwhile drive. Winnipeg is known for its natural beauty and rich wildlife, and so offers birding enthusiasts a variety of opportunities to indulge their passion. Make it a weekend getaway from anywhere in Minnesota, including the Twin Cities, and you'll appreciate the outdoors, the shared culture, and the distinctly international arts and culture scene.
Winnipeg's status as a birding hotspot can be attributed to several factors that make it an attractive destination for birds and birdwatchers alike.
Diverse ecosystems
Winnipeg is blessed with a wide range of ecosystems, including prairies, wetlands, forests, and rivers. This diversity creates a variety of habitats that attract numerous bird species throughout the year. From grassland birds to waterfowl, woodland species to raptors, the Winnipeg area supports a remarkable avian biodiversity.
Migration routes
Situated on major migration routes, Winnipeg serves as a critical stopover for countless bird species during their annual journeys. The city's location along the Central and Mississippi flyways makes it a prime spot to witness the spectacle of migration, with flocks of birds passing through in both spring and fall.
Conservation efforts
Winnipeg and its surrounding areas are home to several protected natural spaces, including wildlife refuges, parks, and reserves. These conservation efforts provide safe havens for birds, ensuring their habitats are preserved and allowing birdwatchers to observe them in their natural settings.
Best Birding Spots in Winnipeg
When it comes to birding in Winnipeg, there are several exceptional spots that deserve a place on your birding itinerary.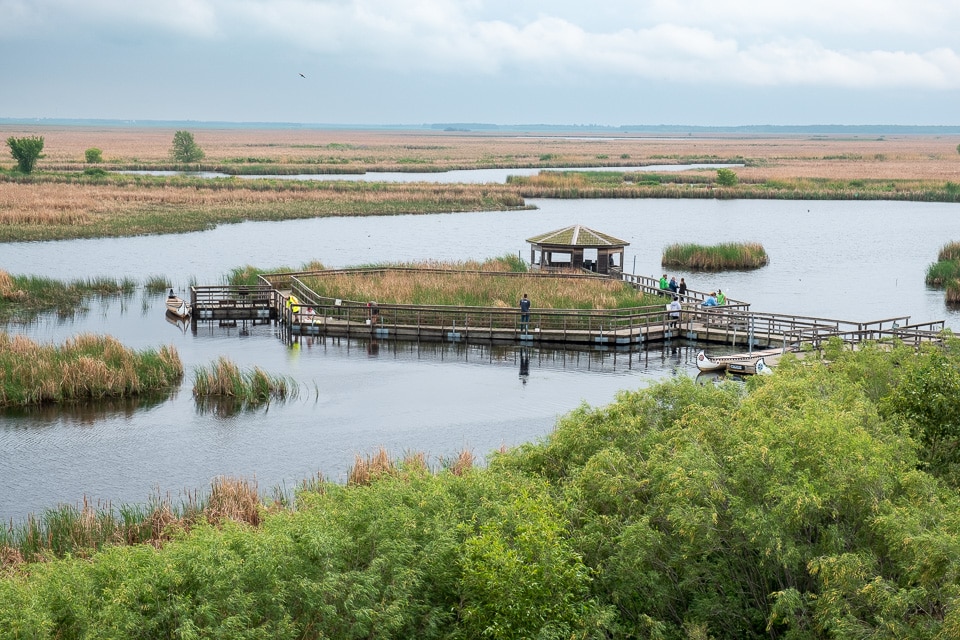 Oak Hammock Marsh
Oak Hammock Marsh, just north of Winnipeg, is a must-visit destination for bird enthusiasts. This expansive wetland is a haven for waterfowl, shorebirds, and marshland species. Explore the network of trails, visit the observation towers, and join guided birding tours to maximize your chances of spotting rare and elusive species. You can even navigate the waters in guided or rented canoes. The education programs and exhibits in the Wetland Discovery Centre, under the auspices of Ducks Unlimited Canada, are stellar.
FortWhyte Alive
FortWhyte Alive, a nature reserve and environmental education center, offers fantastic birding opportunities. Its wetlands, grasslands, and forested areas provide habitats for waterfowl, raptors, and passerines. Take a stroll along the trails, visit the bird feeders, or rent a canoe to observe water birds up close.
Assiniboine Park
Assiniboine Park, located in the heart of Winnipeg, is a birding paradise. Its extensive green spaces, gardens, and forests attract a wide range of species, including warblers, sparrows, and woodpeckers. Don't miss the opportunity to explore the Leo Mol Sculpture Garden and the English Garden, where you can spot various songbirds.
Birds Hill Provincial Park
Birds Hill Provincial Park, situated northeast of Winnipeg, offers a picturesque setting for birding adventures. Its mixed woodlands, open fields, and lakes attract a diverse array of bird species. Look out for the bald eagles soaring above, listen for the songs of warblers, and scan the shoreline for waterfowl.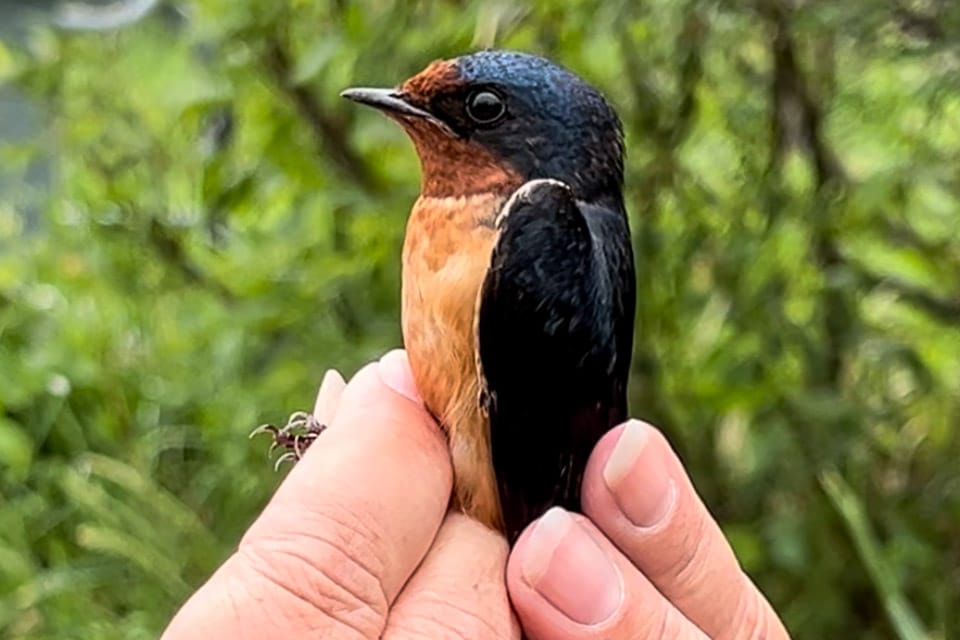 Must-See Bird Species
While Winnipeg is home to numerous bird species, there are a few notable ones that you should keep an eye out for during your birding excursions.
Snowy Owl
The snowy owl, with its striking white plumage, is an iconic bird of the Arctic. During the winter months, these magnificent birds migrate south, and Winnipeg is a fantastic place to spot them. Keep an eye on open fields and treeless areas, where they perch on fence posts or scan the surroundings for prey.
Great Blue Heron
The great blue heron is a graceful wading bird often found near bodies of water in Winnipeg. With its tall stature and elegant movements, it's a sight to behold. Look for them along the shores of rivers, lakes, and wetlands, patiently waiting to catch fish or other aquatic prey.
Red-winged Blackbird
The red-winged blackbird is a common and vibrant bird species found in Winnipeg's marshes, wetlands, and grassy areas. The males, with their glossy black feathers and red shoulder patches, create a striking contrast against the green landscape. Listen for their distinctive call, a melodic mix of trills and warbles. We saw several of these on our bike trip through FortWhyte Alive.
Essential Birding Tips
To make the most of your birding experience in Winnipeg, here are some essential tips to keep in mind:
Bring Binoculars, a Field Guide, and a notebook
Invest in a good pair of binoculars (We love our Athlon binoculars) to enhance your birding experience. Binoculars allow you to observe birds up close, appreciate their intricate details, and identify distant species more easily. We never go serious birding without our Field Guide, and of course, a notebook and pencil. If you're serious about keeping track of the birds you've seen, consider getting a birding diary, and transfer your field notes to it at the end of the day. See here for a complete list of what to bring in your daypack.
Also, if you want a good book on a serious birder, consider reading this one: To See Every Bird on Earth: A Father, a Son, and a Lifelong Obsession, by Dan Koeppel, about his father's travels to more than 60 countries on a quest to see every bird species on the planet.
You can also brush up on your birding skills by reading this blog on the Audubon Society site.
Invest in a Birding Camera
Of course, there are several camera systems with long telephoto lenses that you'll use for birding. Lately, we've grown very attached to our Fujifilm X-T5 with this 15-600 mm lens. This lens in the equivalent of a 900mm lens on a 35mm camera and gives you the extra range to photograph far-off birds. Here's the same Fujifilm X-T5 camera and 150-600 mm lens at Amazon, if you prefer.
Dress for the Weather, and Mosquitoes
Winnipeg's weather can be unpredictable, so dress in layers and prepare for changing conditions. Wear comfortable and breathable clothing, and don't forget to bring a waterproof jacket in case of rain. And, absolutely, don't forget sunscreen and mosquito repellent.
Learn Bird Calls
Familiarize yourself with common bird calls and songs to help you identify species even when they are hidden from sight. There are many online resources, apps, and field guides available to help you learn and practice bird vocalizations. There's a phone app that we use that will help you identify bird calls.
Respect Wildlife
When birding anywhere, it's crucial to respect the wildlife and their habitats. Keep a safe distance from the birds, avoid disturbing nests or nesting areas, and follow any specific guidelines or regulations in the areas you visit.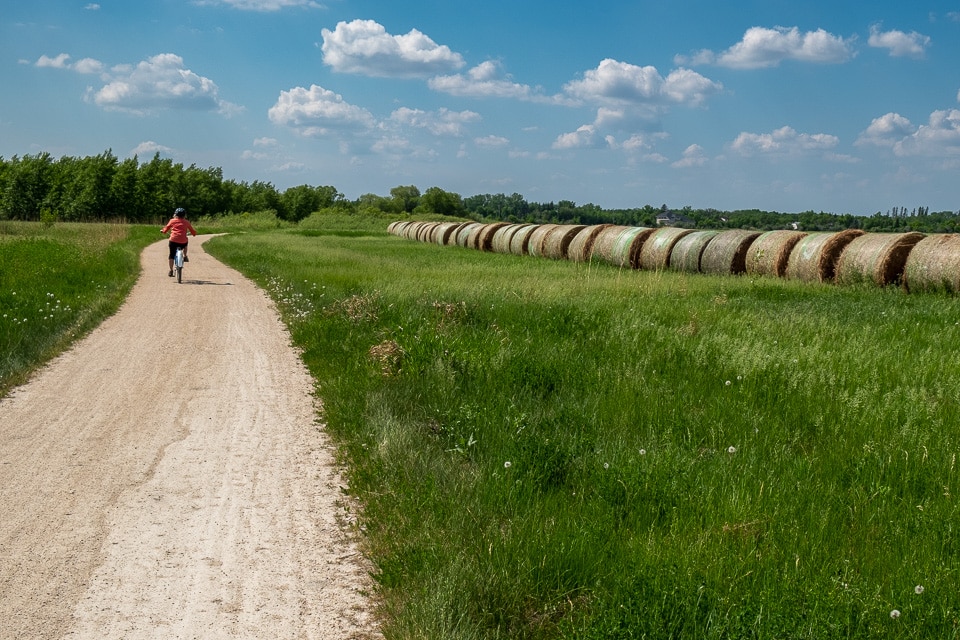 Local Birding Events in Winnipeg
Winnipeg hosts several birding events throughout the year, offering opportunities to connect with fellow birders and learn from experts. Keep an eye out for bird walks, birding festivals, and workshops organized by local nature centers, birding clubs, and conservation organizations. FortWhyte Alive and Oak Hammock Marsh have programs specially designed for birders.
Birding Organizations in Winnipeg
Joining birding organizations can greatly enhance your birding experience. In Winnipeg, there are several groups dedicated to birding and conservation, such as the Manitoba Important Bird Areas Program, Nature Manitoba, and the Manitoba Breeding Bird Atlas. These organizations provide resources, organize field trips, and offer opportunities for birding enthusiasts to connect and share their passion.
FAQs
When is the best time to go birding in Winnipeg?
The best time for birding in Winnipeg is during the spring and fall migration seasons when a wide variety of species pass through the area. However, Winnipeg offers birding opportunities throughout the year, with different species present in different seasons.
Are there guided birding tours available in Winnipeg?
Yes, several local organizations and nature centers offer guided birding tours in Winnipeg and its surrounding areas. These tours provide valuable insights and increase your chances of spotting rare and elusive bird species.
Can I see owls in Winnipeg?
Yes, Winnipeg is known for its owl population, and you have a good chance of spotting owls such as the snowy owl, great horned owl, and eastern screech-owl in and around the city.
What should I bring on a birding trip to Winnipeg?
It's recommended to bring binoculars, a field guide or birding app, appropriate clothing for the weather, insect repellent, sunscreen, water, and snacks.
Are there any birding restrictions or permits required in Winnipeg?
In general, there are no specific permits required for birding in Winnipeg. However, it's important to follow any rules or regulations in protected areas and to respect the wildlife and their habitats.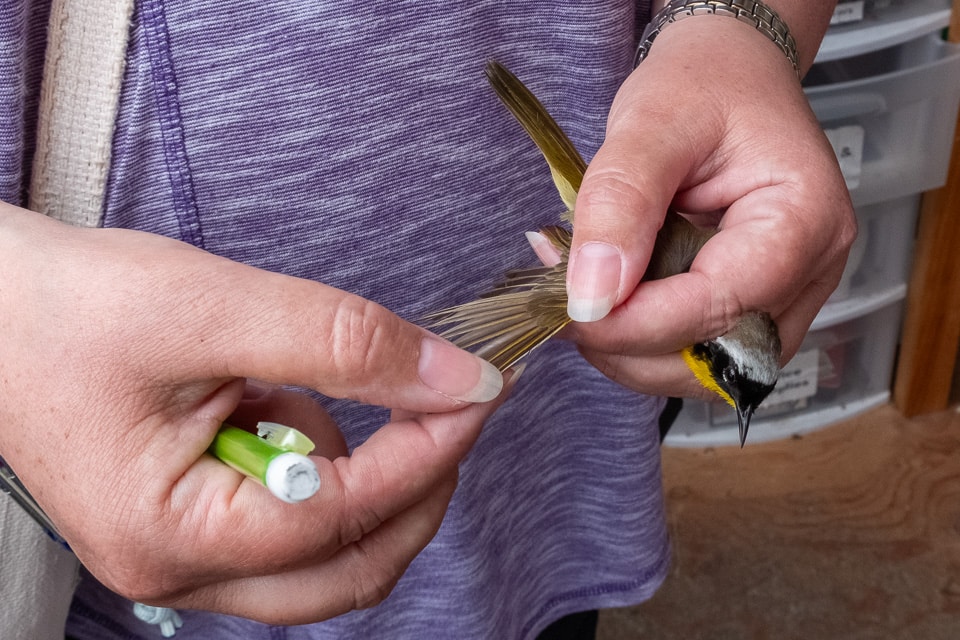 Other Things to do in Winnipeg
Of course there's more to life in Winnipeg than bird chirps. It's home to several great museums, the bustling Forks Market, and important historic sites. Here are some more ideas of what to do in Winnipeg, according to Travel Past 50.
Don't miss out on some of the best restaurants in Winnipeg. Even if you are just passing through on your way to fishing or polar bears or Northern Lights, Winnipeg will welcome you for a day of culture and wonderful cuisine.
To make your travel to Winnipeg even easier, check out the Winnipeg Attractions Pass, which gives you access to five sites in Manitoba's capital city. Choose a one-day or three-day pass, save money, and hit the top spots with one simple pass.
Where to Stay in Winnipeg
Wyndham Garden Winnipeg Airport
We stayed at the Wyndham Garden Winnipeg Airport for its easy access to the airport and to downtown Winnipeg, not to mention free parking for our rental car. Many other pluses include a pool and fitness center and on-site dining. This Indigenous-owned hotel is the first such under the Wyndham Garden group.
Sparrow Hotels, the Winnipeg-based group behind this Wyndham Garden, also manages other boutique hotels in town:
Inn at the Forks
Mere Hotel
Norwood Hotel
Finally, another boutique hotel owned by a group out of Quebec:
Alt Hotel
More info from MNTrips
For a warm-up exercise, Minnesotans interested in birding will be inspired by this detailed guide, A Birder's Guide to Minnesota.
See the list of all Minnesota State Parks, including basic permit information. We also have a list of all Minnesota Historical Society sites. We're adding our commentary for the park and historical sites as we visit them.
When you plan on hiking or biking the Minnesota State Parks, be sure to download the Avenza Maps app to your phone. The app allows you to download the trail maps for almost every state park, and they are invaluable for navigation, especially because many of the parks don't have as many directional signs as they should.
Also, if you're planning on camping at Minnesota State Parks, you'll need a reservation. Here's the online reservation form.
Check out our recommendations for what to carry in your hiking day pack when you check out the extensive Minnesota State Park and National Park system.
Some of the links on this page may be affiliate links, which means we may receive a small commission if purchases are made through those links. This adds no cost to our readers and helps us keep our site up and running. Our reputation is our most important asset, which is why we only provide completely honest and unbiased recommendations.