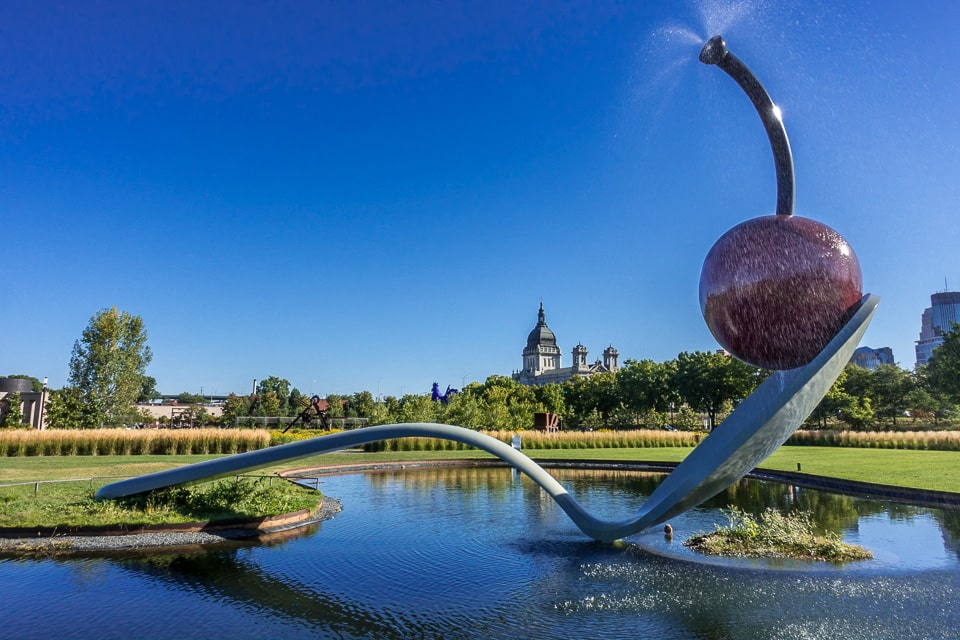 Minneapolis and Saint Paul feature a variety of museums that showcase the region's culture, history, and art. Here are the top museums to visit in Minneapolis and Saint Paul.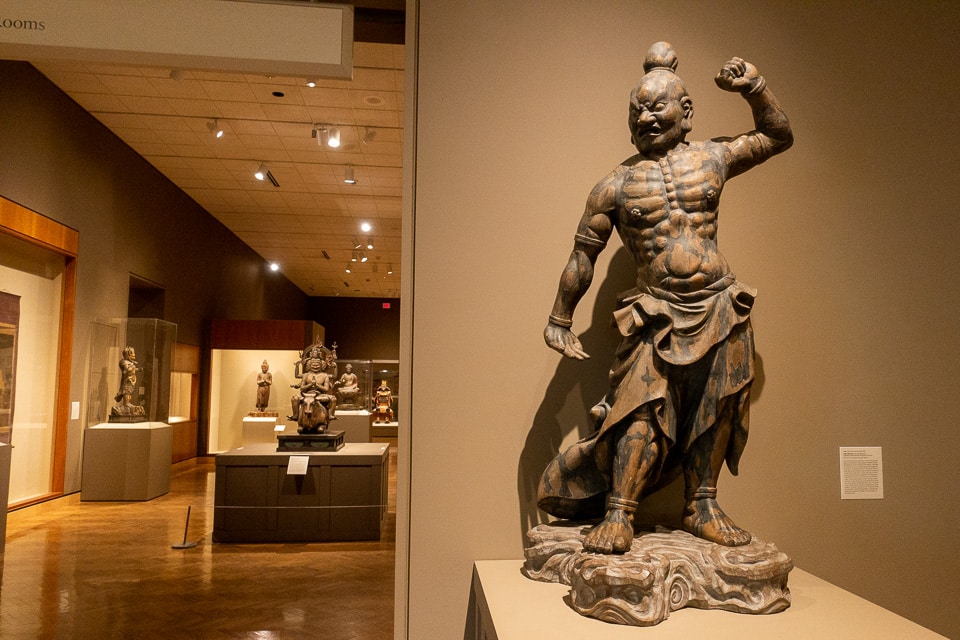 The Minneapolis Institute of Art
The Minneapolis Institute of Arts, 2400 3rd Ave S, Minneapolis, (MIA) is one of the most respected art museums in the United States. The MIA features more than 90,000 works of art from around the world, including European and American paintings, ancient artifacts, and contemporary art. Of particular importance are the MIA's Asian and African collections. The MIA's collection includes art from many cultures and time periods, including African, Asian, European, and American art, as well as photography, prints, and drawings.
Some posts on MN Trips may contain affiliate links. If you buy something through one of those links, we may earn a small commission. As an Amazon associate, we earn from qualifying purchases.
The museum offers free admission to its permanent collection six days a week. It's closed on Mondays.
MIA hosts esteemed temporary exhibitions throughout the year, with works from both local and international artists. Members get free or discounted admission to the special exhibits, depending on the membership level.
The MIA offers a variety of art classes and workshops for adults and children.
The museum has a restaurant, café, and coffee shop, and a diverse gift shop. Members get a discount at the gift shop.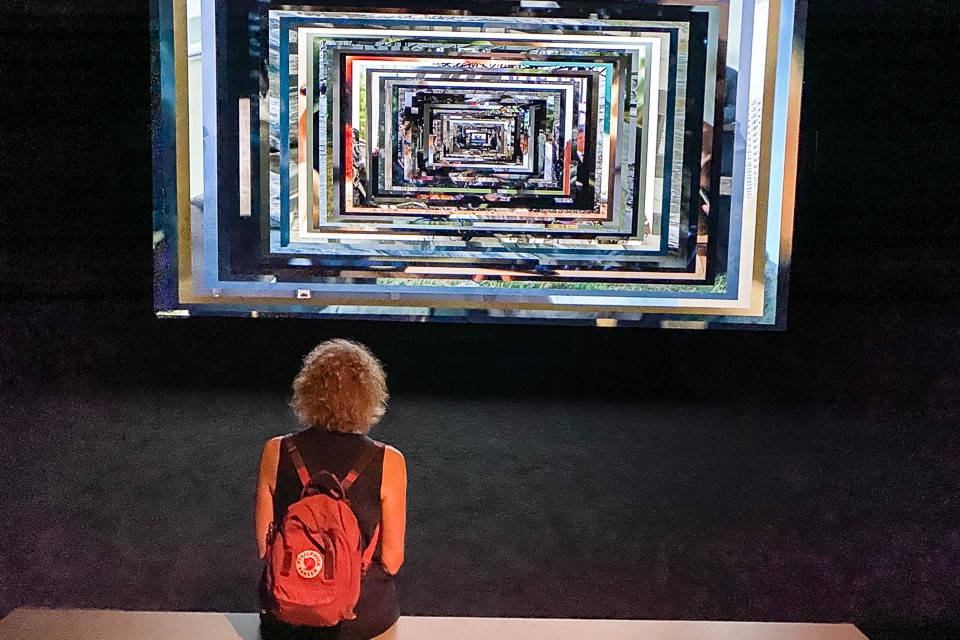 Walker Art Center
The Walker Art Center is known for its contemporary art collection, and for its iconic Sculpture Garden.
The Walker's collection includes more than 13,000 works of art from the 20th and 21st centuries, including paintings, sculptures, photographs, videos, and installations. The collection features works by many prominent artists such as Andy Warhol, Jasper Johns, and Chuck Close.
In addition to its permanent collection, the Walker Art Center hosts a variety of temporary exhibitions throughout the year, featuring both emerging and established artists from around the world. The museum also regularly screens independent and experimental films. It also has a performing arts program that showcases dance, theater, and music performances.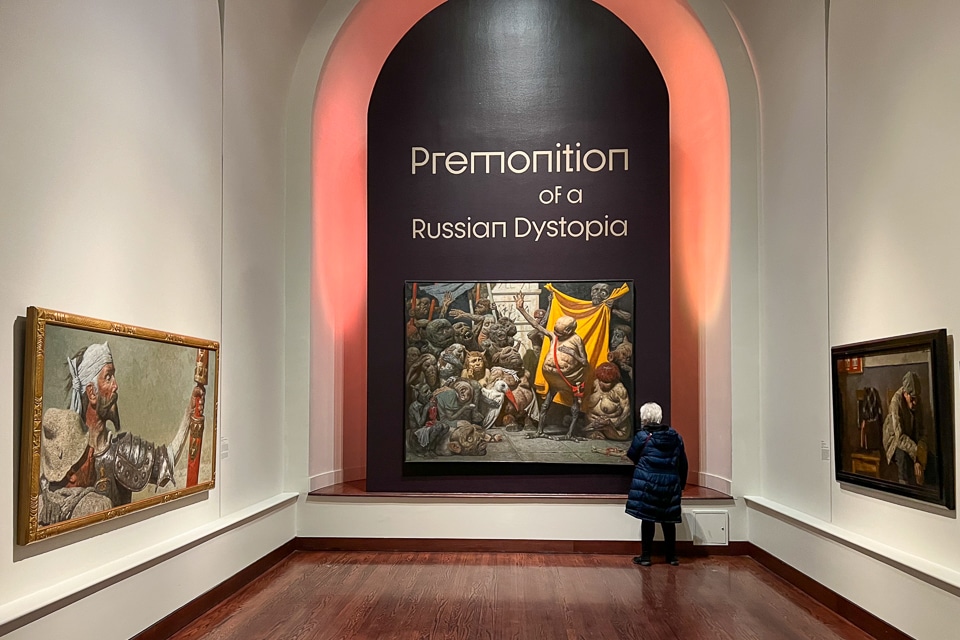 The Museum of Russian Art
The Museum of Russian Art, 5500 Stevens Ave, Minneapolis, is perhaps, pound for pound, the most powerful museum in the Twin Cities. It showcases Russian art and culture, with a focus on 20th century works, including paintings, sculptures, and textiles.
The museum's permanent collection includes over 10,000 objects, including paintings, sculptures, textiles, and works on paper. The collection ranges from traditional icons and religious art to avant-garde paintings and contemporary works. A particular strength is Russian Impressionist art.
The museum also hosts several rotating exhibitions throughout the year, featuring works by both Russian and international artists.
The Museum also offers educational programs and events, including lectures and concerts. Daily docent-led tours provide a deeper understanding of the collection and its historical context.
The Museum's gift shop is a wealth of books and other information on Russian art, as well as plenty of interesting examples of Russian crafts.
Admission to the Museum of Russian Art is $14 for adults, $12 for seniors, $5 for students and active military, and free for children 13 years and younger. Members are free.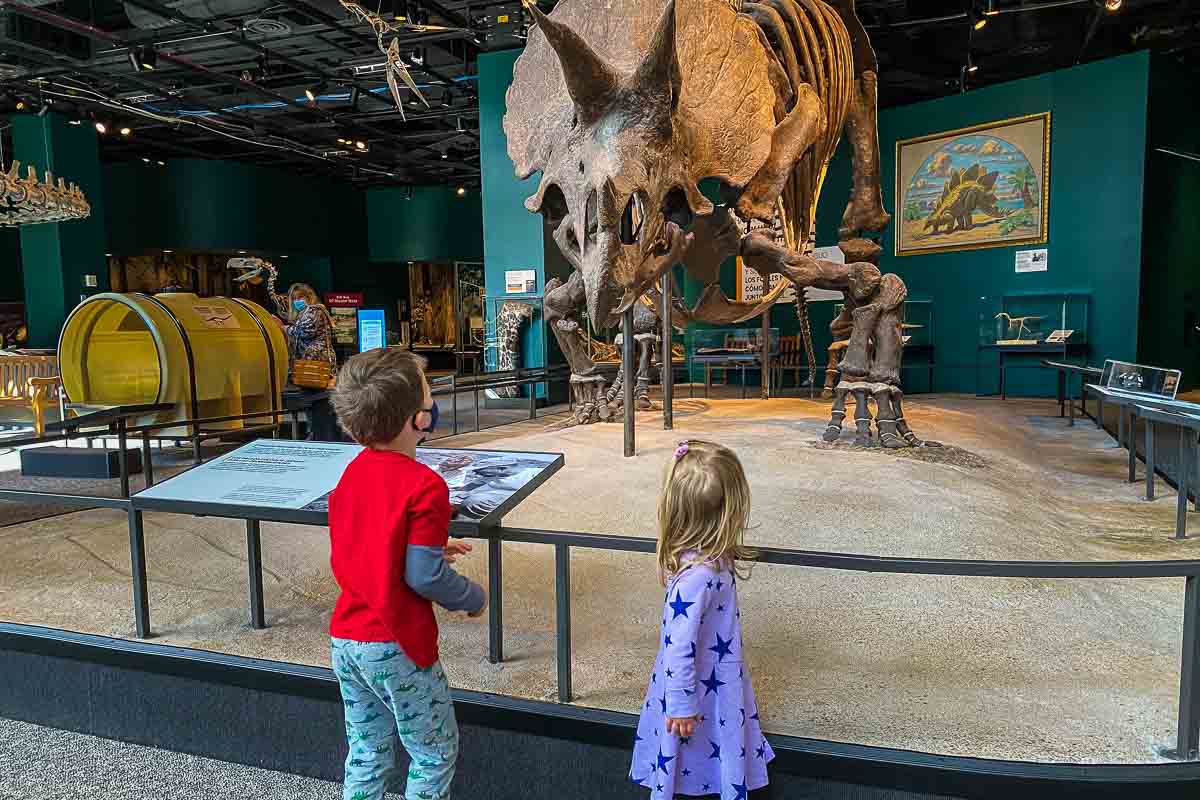 The Science Museum of Minnesota
The Science Museum of Minnesota in downtown Saint Paul is a well conceived playground of things to look at, such as numerous dinosaur skeletons and a three story high astronaut, as well as dozens of interactive exhibits that cleverly introduce even the youngest children to scientific concepts.
The Science Museum is especially geared towards children and specializes in interactive exhibits and hands-on activities that explore science, technology, and natural history.
The brilliance of the Science Museum that there is so much for the children to do that they don't get bored just looking at things. It's amazing to see them revel in the discovery that moving closer and further from a light source affects the height of their shadows, and that a little girl can have a bigger shadow than her big brother if she positions herself astutely.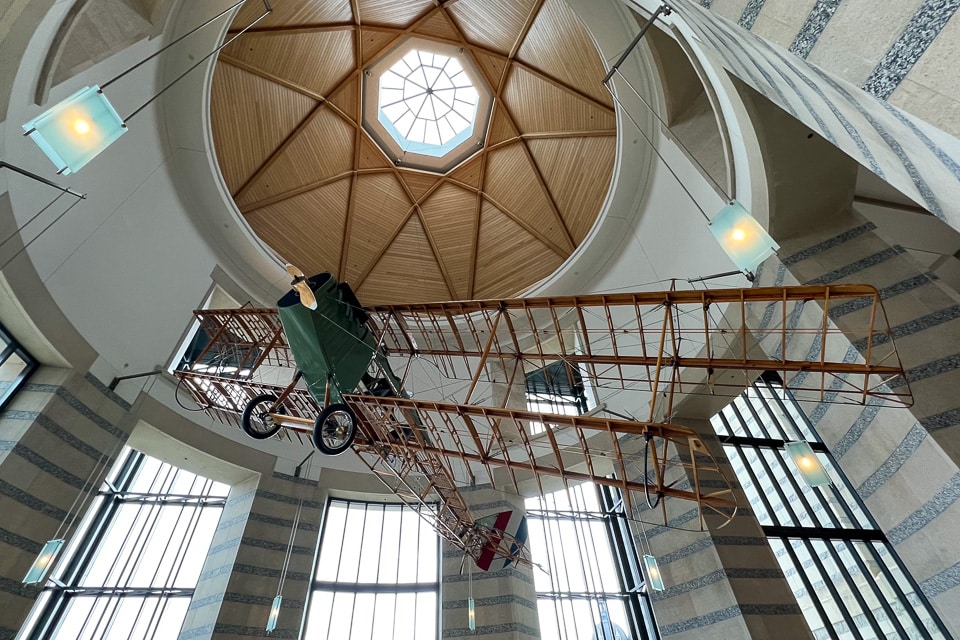 Minnesota History Center
The Minnesota History Center, run by the Minnesota Historical Society, features exhibits and programs that highlight Minnesota's history and culture, including the state's role in the Civil War, the history of the Dakota and Ojibwe tribes, and the development of Minnesota industries.
The museum's permanent exhibits cover Native American history, the fur trade, immigration, industry and innovation, and Minnesota's role in national and international events. The exhibits mix artifacts, photographs, documents, and multimedia displays, and are designed to be interactive and engaging for visitors of all ages.
The History Center also hosts a variety of events and programs throughout the year, including lectures, workshops, and family-friendly activities. The museum also has a library and archives that are open to researchers and scholars.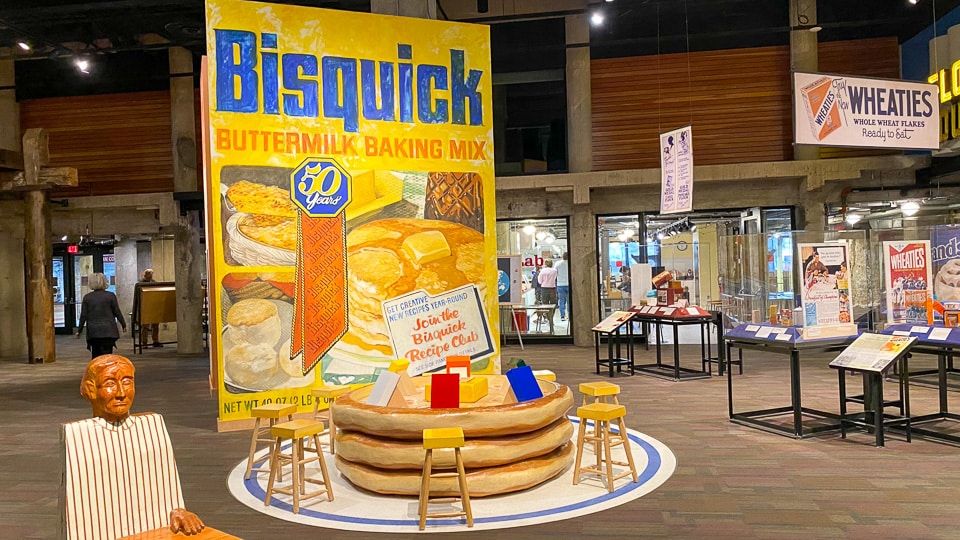 Mill City Museum
Situated on Minneapolis' Mississippi riverfront at 704 South 2nd Street, the Mill City Museum, which is also managed by the Historical Society, offers exhibits and programs that explore the history and impact of flour milling in Minneapolis and the Midwest.
The Mill City Museum is built on the ruins of the Washburn "A" Mill, which was once the world's largest flour mill and a significant part of Minneapolis' industrial heritage.
The museum features interactive exhibits, artifacts, and demonstrations that highlight the importance of flour milling in Minnesota and its impact on the state's economy, culture, and society. Visitors can explore the mill's machinery and learn about the process of milling flour, as well as the lives of the workers who toiled in the mills.
One of the most popular exhibits at the Mill City Museum is the Flour Tower, a multimedia experience that takes visitors on a simulated elevator ride through the mill's history, from its construction in the late 1800s to its demise in the 20th century.
The museum offers guided tours, educational programs, and special events throughout the year. It is open Thursday and Friday from 10 a.m. to 4 p.m. and Saturday and Sunday from 10 a.m. to 5 p.m. Admission is $12 for adults, $10 for seniors, and $8 for children 5-17 years old. Admission to the Mill City Museum and all Minnesota Historical Society sites is free for members.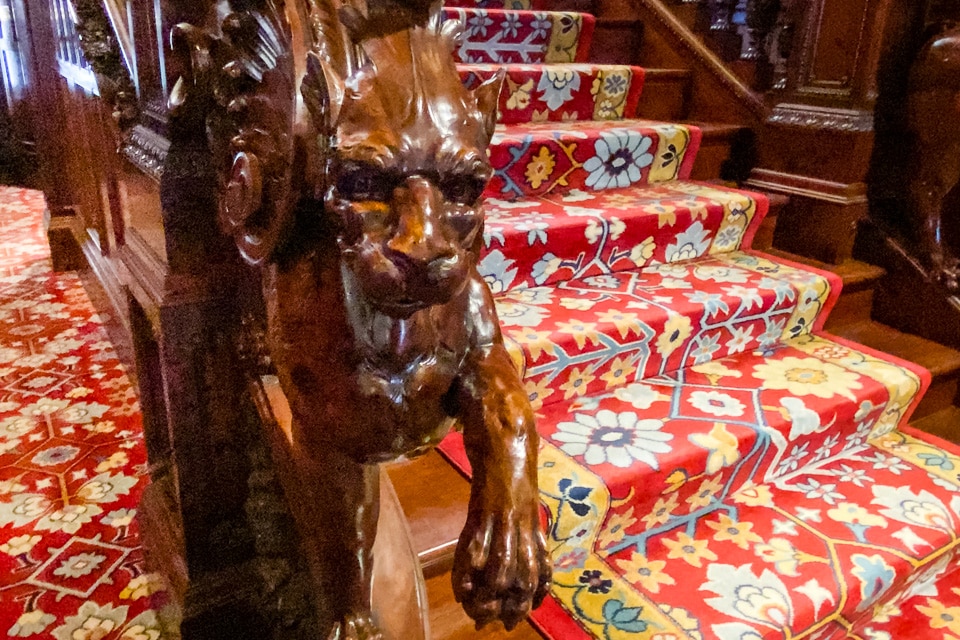 American Swedish Institute
As the name suggests, the American Swedish Institute was founded in 1929 by Swedish immigrant newspaper publisher Swan J. Turnblad and his family. The Turnblads built a mansion on the site at 2600 Park Ave in south Minneapolis, which now serves as the centerpiece of the museum's campus.
The Swedish Institute offers a wide range of exhibitions, programs, and events that explore Swedish culture and its influence on American life. Visitors can view art, artifacts, and exhibits related to Swedish history, design, and craftsmanship. The Turnblad Mansion itself is a work of art featuring exquisite wood carving throughout the former home, as well as a very unusual collection of artistic fireplaces.
The Institute hosts a variety of cultural events throughout the year, including music and dance performances, lectures, workshops, and festivals. It has an excellent café called Fika that serves traditional Swedish fare. There is a gift shop that offers a variety of Swedish and Swedish-inspired items.
The Institute is open Wednesdays and Friday to Sunday from 10 a.m. to 4 p.m. On Thursdays, it stays open until 8 p.m. Admission is $13 for adults, $10 for seniors 62 and older, and $6 for children and university students with ID. Members are admitted free.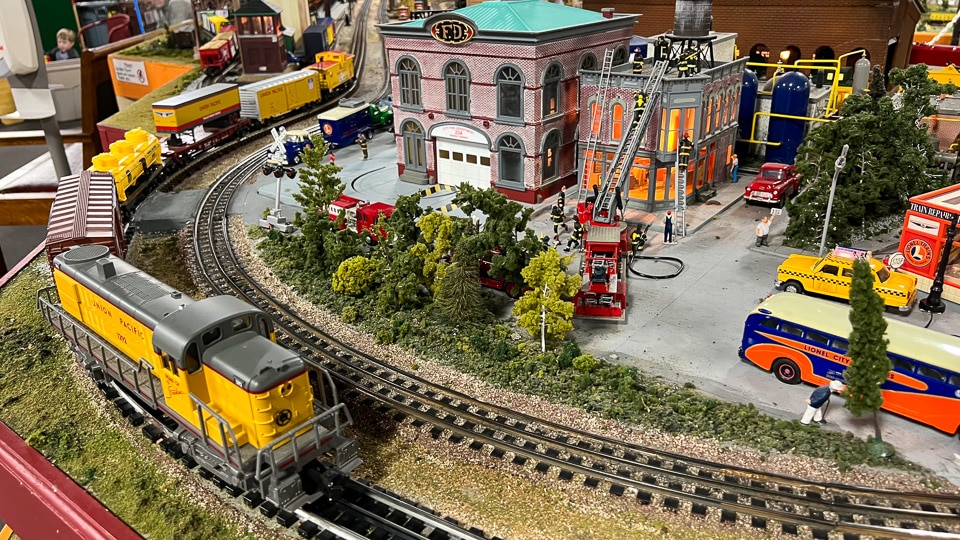 The Twin City Model Railroad Museum
The Twin City Model Railroad Museum is arguably the most unique exhibit in the Twin Cities.
Founded in 1934, it is one of the largest and oldest model railroad museums in the country, and features a variety of exhibits and displays that showcase the art and technology of model railroading.
The Museum consists of over 11,000 square feet of interactive layouts and displays including a 30 x 50 foot O-scale model train layout of the Twin City area. In addition, there is a a 30 x 16 foot toy train layout of the Twin Cities. There are other layouts depicting various scales, manufacturers, historical eras, and modeling methodologies. In addition to the layouts, the Museum houses railroad artwork, artifacts, and equipment collected from the local railroads that once operated in the area.
The Museum is open on a somewhat irregular schedule. Be sure to check the website for current opening hours. To be safe, you might want to call before visiting. Admission is $10 for anyone 5 years old and older. There are group and family discounts available.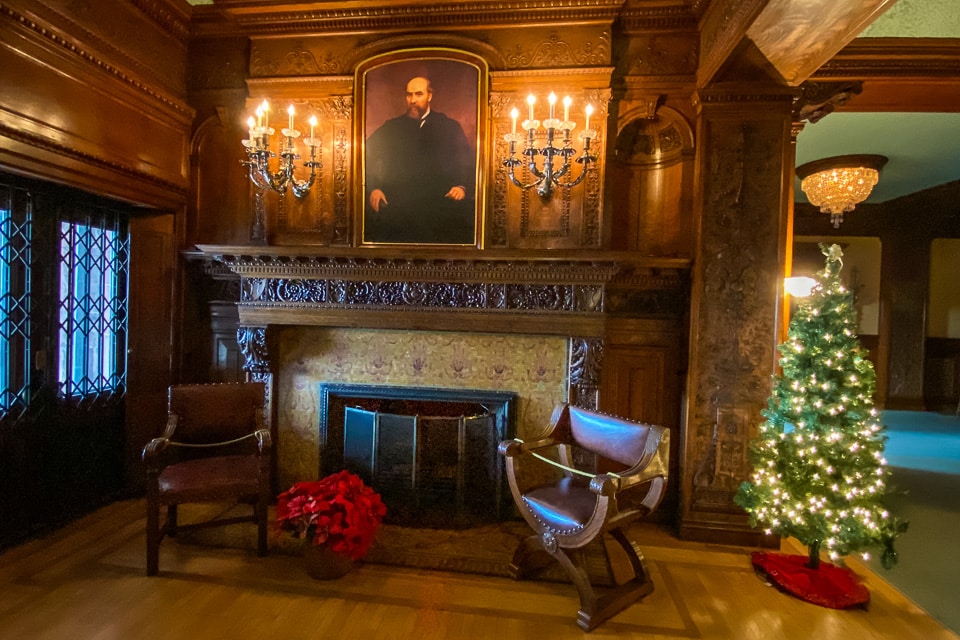 James J. Hill House
While we're on the topic of railroads, consider visiting the James J. Hill historic mansion that was home to railroad magnate James J. Hill.
It was built at 240 Summit Avenue in Saint Paul in the late 1800s for Hill, who was one of the wealthiest men in the United States at the time.
The mansion is now a National Historic Landmark. It encompasses 36,000 square feet of living space on four floors. It has 13 bedrooms, a reception hall, a library, a music room, and a formal dining room. The house also has a number of unique features, such as a two-story art gallery, a pipe organ, and a hand-carved woodwork throughout.
Visitors can take guided tours of the house that note the mansion's impressive architecture and design, as well as the historical context of the time period in which Hill lived.
The James J. Hill House also hosts a variety of special events and programs throughout the year, including lectures, concerts, and holiday-themed events. A good time to visit is when the mansion is decorated for Christmas.
The Hill House is open Thursday-Saturday from 10 a.m. to 3:30 p.m. and Sunday from 11 a.m. to 3:30 p.m. Admission is $12 for adults, $10 for seniors, students and active military and veterans, and $8 for children 5-17. Admission is free for Minnesota State Historical Society members.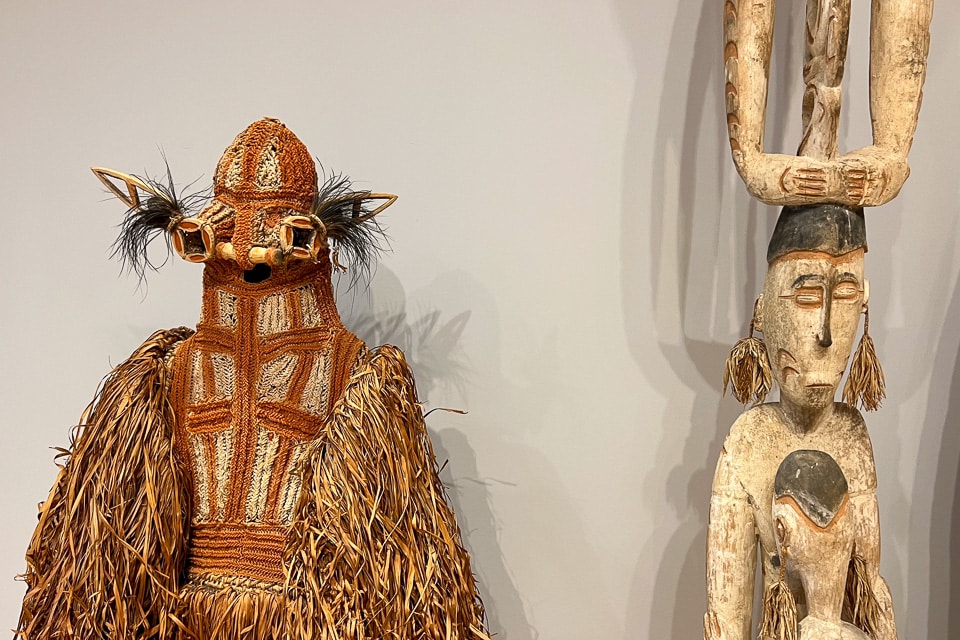 The American Museum of Asmat Art
The American Museum of Asmat Art on the Saint Paul campus of Saint Thomas University is the repository of a collection originally started by the Catholic missionary order of the Crosier Fathers and Brothers. The Crosiers first arrived in the Asmat homeland in southwestern New Guinea in 1958 and acquired the art through purchase, trade, and as gifts.
The Asmat people of southwestern New Guinea are known for their unique weavings and elaborate woodcarvings such as the bis pole. This ceremonial carving includes human figures and other intricate designs. The poles are carved to commemorate the recently deceased and are displayed at feasts that restore balance in the community. Asmat artists also create body masks, canoes, shields, and narrative carvings, which are currently on display in the museum.
The AMAA only exhibits a small percentage of the nearly 3,000 works in their collection. The exhibits do rotate however, so repeat visitors will be rewarded with new visions.
The museum opened at Saint Thomas in 2012 and is on the second floor of the Anderson Student Center at 2115 Summit Avenue, Saint Paul. Be sure to check opening hours on the web site before you visit. The Museum is usually closed when Saint Thomas University is on break. There is no admission charge.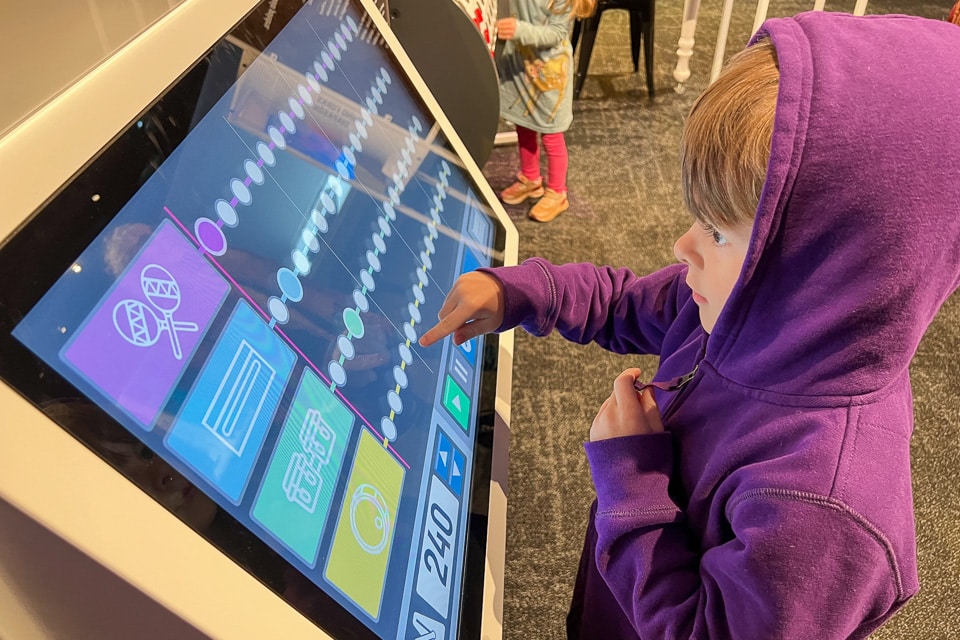 The Bakken Museum
The Bakken Museum is a small museum near the west shore of Lake Bde Maka Ska in south Minneapolis at 3537 Zenith Ave S.
The Museum is named after Earl Bakken, the co-founder of the medical technology company Medtronic and a pioneer in the field of medical devices.
The museum features a variety of interactive exhibits that explore the history and science of electricity and magnetism, as well as their impact on society and technology. Visitors can view a wide range of artifacts, including early electrical devices, telegraphs, and radios, as well as more modern medical technologies.
One of the museum's most popular exhibits is a hands-on demonstration particularly of interest to children that allows them to see how electricity, particularly static electricity, works.
There is also an outdoor garden that showcases renewable energy technologies, such as solar and wind power.
The Museum also offers a variety of educational programs and workshops for students and teachers. It is open to the public every day except for major holidays.
The Bakken is open Tuesday through Sunday from 10 a.m. to 4 p.m. Admission is $13 for adults, $10 for seniors, $9 for students with ID, and $7 for children 4-17. Members are free. admission is $1 for those with limited income.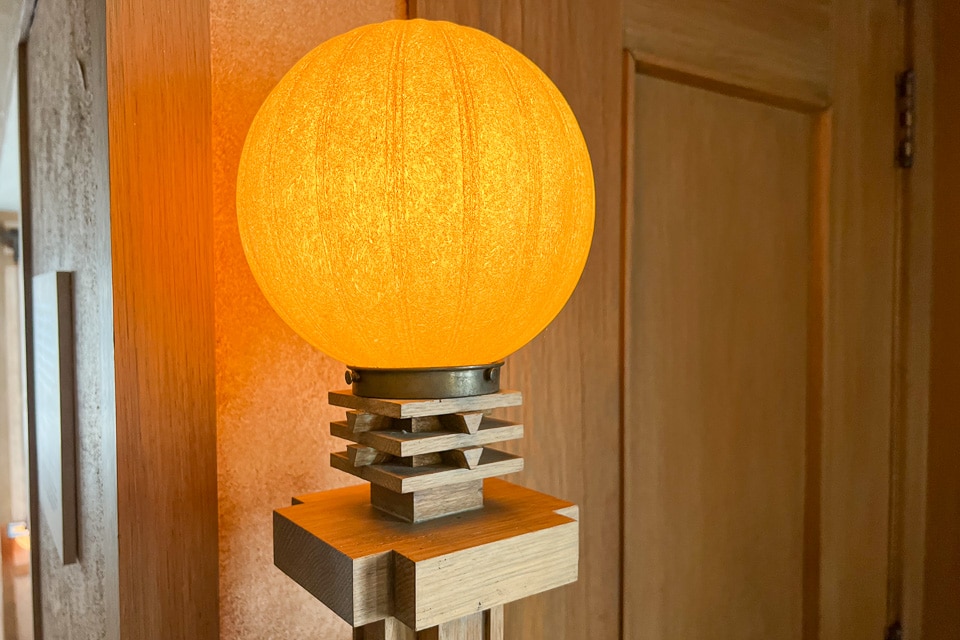 The Purcell-Cutts House
The Purcell-Cutts House at 2328 Lake Place, Minneapolis is a masterpiece of the Prairie School of architecture. The house has been extensively restored and is now a part of the collection of the Minneapolis Institute of Art.
Designed by architects William Gray Purcell and George Grant Elmslie originally as Purcell's residence, it was built in 1913. After Purcell moved to Philadelphia a few years later, the house was acquired by the Anson Cutts family, who bequeathed it to the Minneapolis Institute of Art in 1985.
The home is characterized by its horizontal lines, low-pitched roof, and emphasis on craftsmanship and natural materials. The interior features many original furnishings and fixtures, including stained glass windows, light fixtures, and built-in cabinets and seating.
Tours are only available on the second full weekend of each month. Reserve your entry through the Minneapolis Institute of Art website. Cost is $10, $8 for contributing MIA members. Entry is free for youths 17 and under.
Be sure to check our post on what to do in Minneapolis and Saint Paul for more ideas when you visit the Twin Cities.
More info from MNTrips
See the list of all Minnesota State Parks, including basic permit information. We also have a list of all Minnesota Historical Society sites. We're adding our commentary for the park and historical sites as we visit them.
When you plan on hiking or biking the Minnesota State Parks, be sure to download the Avenza Maps app to your phone. The app allows you to download the trail maps for almost every state park, and they are invaluable for navigation, especially because many of the parks don't have as many directional signs as they should.
Also, if you're planning on camping at Minnesota State Parks, you'll need a reservation. Here's the online reservation form.
Check out our recommendations for what to carry in your hiking day pack when you check out the extensive Minnesota State Park and National Park system.
Some of the links on this page may be affiliate links, which means we may receive a small commission if purchases are made through those links. This adds no cost to our readers and helps us keep our site up and running. Our reputation is our most important asset, which is why we only provide completely honest and unbiased recommendations.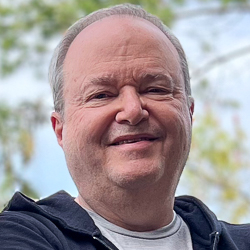 Latest posts by Tom Bartel
(see all)