For a simple Minnesota-centric gift guide, we want to select items that are recognizable and revered as quintessentially Minnesotan. (See how I'm avoiding using the word 'iconic,' one of the most overused words in travel writing?)
So, we've considered three things: What can we gift our distant friends, especially international associates, that represents Minnesota? What can we give to Minnesotans to help them appreciate their state more. How can we support local businesses? Here we go: a simple gift list for a complicated state. [Note: we offer Amazon affiliate links here for consistency, but use your imagination if you want to support your local stores.]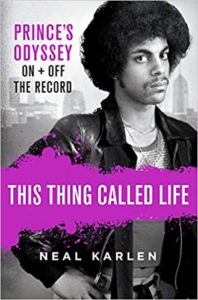 This Thing Called Life: Prince's Odyssey On and Off the Record, by Neal Karlen. This is the Prince story that everyone else wishes they could write. The extraordinary and personal account of Prince as told by Karlen describes not only Prince but the weirdo Minnesota milieu in which he created–where those who didn't know Prince proclaimed they did, and those who did remained silent. This Thing Called Life is both a biography, an international star story, and a slice of local history, told through anecdotes, insights, and a profound and complicated sense of loss.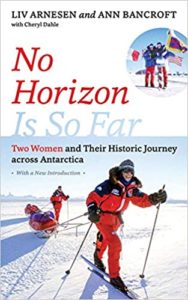 No Horizon Is So Far, by Liv Arneson and Ann Bancroft. The lively story of the two women and their historic journey across Antarctica. In alternating voices, both Liv and Ann share vivid details of the hard work, the humor, the logistics, and the hopes that accompany such an endeavor. This new edition, with a forward by Viking Cruises EVP Karine Hagen, marks the naming of Liv and Ann as honorary godmothers of the new Viking vessels sailing to Antarctica starting in 2022. Learn more about the team's education programs at Bancroft Arnesen Explore. Of course, the Minnesota connection is Ann Bancroft, who lives and works here. And Viking's new Mississippi River Cruise includes the port of St. Paul.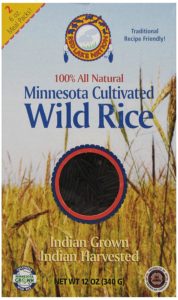 Wild Rice. Minnesota grown and harvested by Native people. We cook this simply by refreshing the water several times to boil, then steaming for a long while. Serve with mushrooms and sliced almonds sauteed in salty butter, with more salt and pepper added. Don't ever tell me you'll combine wild rice with other varieties, or I will give you no more.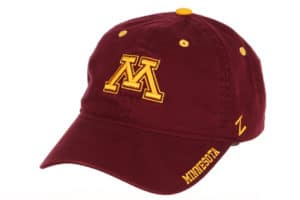 A baseball cap, either for a major MN sports franchise or for the U of M. If our foreign friends can't place Minnesota via Prince or Bob Dylan, they may recognize the Timberwolves (especially from the days of Spaniard Ricky Rubio) or the Twins. If nothing else seems to click, we'd opt for the University of Minnesota apparel to remember us by. Mmmm.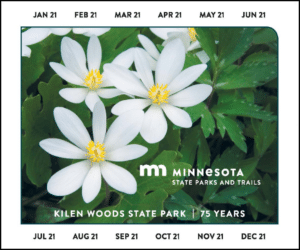 Minnesota State Park Pass. A $35 permit provides unlimited visits to all 75 Minnesota state parks and recreation areas for a full year from the month of purchase. Check out our MNTrips State Parks coverage here.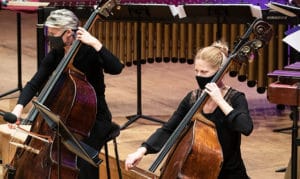 Streaming Arts. Among those struggling through this pandemic season–going on two seasons–are the impressive performing arts organizations of Minnesota. You can make someone happy and support the arts, or stumble on some free performances, too. Check out these sites for starters:
Minnesota Orchestra at Home
The St. Paul Chamber Orchestra
At Home with The Minnesota Opera
The Guthrie Theater (starting with a virtual telling of A Christmas Carol)
NEMAA Open Studios. For decades, the Northeast Minneapolis Arts Association has gathered the resources of independent artists and the studio buildings they populate to market visual arts to the broader community. Never fear, their efforts have changed with the times; NEMAA facilitates virtual gallery hopping. Dig in online, contact the artists, and bring some art home today.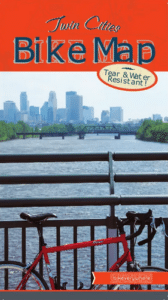 Twin Cities Bike Map. We just upgraded to this new 12th edition, mapping bike trails and bike-friendly roads in the greater metro area. Now there's a mobile version, too, of course, but you'll like the feel of this tear- and water-resistant paper map. Order the map online or start shopping for other Minnesota-made gear at REI or the spot-on Midwest Mountaineering. (Hint: Minnetonka Moccasins, Red Wing boots, Duluth Trading, etc.)
Minnesota heritage experience. Depending on COVID mandates, you may or may not be able to visit the American Swedish Institute this season. No matter what your background, this is an interesting museum in a lovely historic old home (with a snazzy new addition). As of this writing, though, the gift shop is open, and with luck you can grab a coffee and pastry at Fika, too. Alternately, you can feed your Nordic desires with a visit to Ingebretson's on Lake Street. The business is 99 years old and survived one helluva summer. Say hello.
Local restaurant gift certificates. Now more than ever, your favorite restaurants will love you, and you them, for thinking and paying ahead. Even if you can't sit inside and dine, you can make a wonderful evening of take-out available to everyone on your list. And yourself.
Cheers.
Some of the links on this page may be affiliate links, which means we may receive a small commission if purchases are made through those links. This adds no cost to our readers and helps us keep our site up and running. Our reputation is our most important asset, which is why we only provide completely honest and unbiased recommendations.