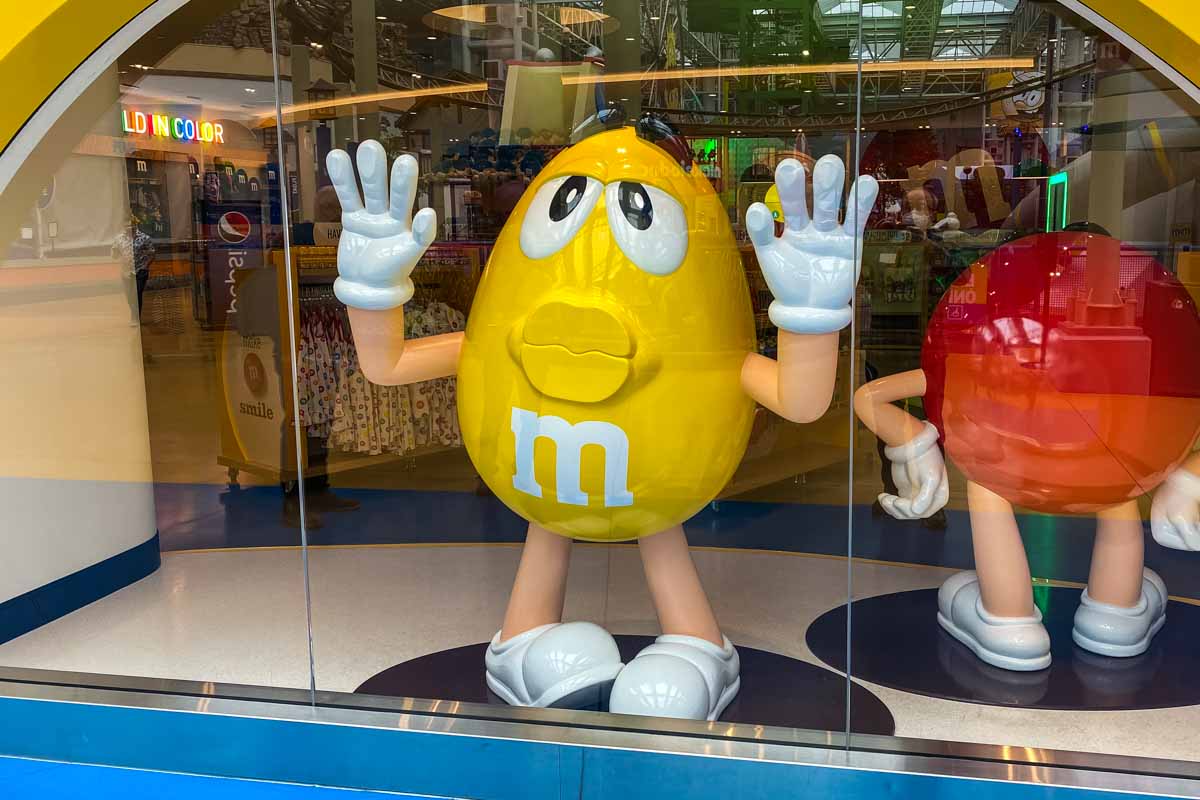 It's a shopping mall. So why are we writing about the Mall of America for a travel blog? For starters, it's the number one tourist destination in Minnesota and the biggest enclosed shopping center in the country, attracting over 40 million visitors a year. Both locals and visitors will be surprised at all the things to do at MOA, whether that is shopping, entertainment and attractions or dining.
The Mall of America is famous as an overnight destination, a quick stop during a layover at the nearby MSP International Airport, or simply a great day's shopping spree or indoor escape, with plenty of places to rest and recharge.
Bloomington, the suburb where the Mall of America is located, is the fourth biggest city in the state (after Minneapolis, St. Paul, and Rochester). Maybe we should call the Minneapolis/St. Paul metro area the TriCities instead of the Twin Cities. The Mall alone includes over 500 stores, employs some 10,000 people, hosts more than 400 events a year, and generates nearly $2 billion annually in economic impact for the state of Minnesota.
In 2022, the Mall of America turns thirty years old. While it excels at the superlatives–biggest, most, first, best–it has faced all the same challenges retail's been dealt over the past three decades. First, recognize the impact of Amazon and online shopping. Combine the disastrous effect of the pandemic on retail, hospitality and tourism. Then add the fallout in the Twin Cities in particular from the George Floyd killing, subsequent trial, and Black Lives Matter movement.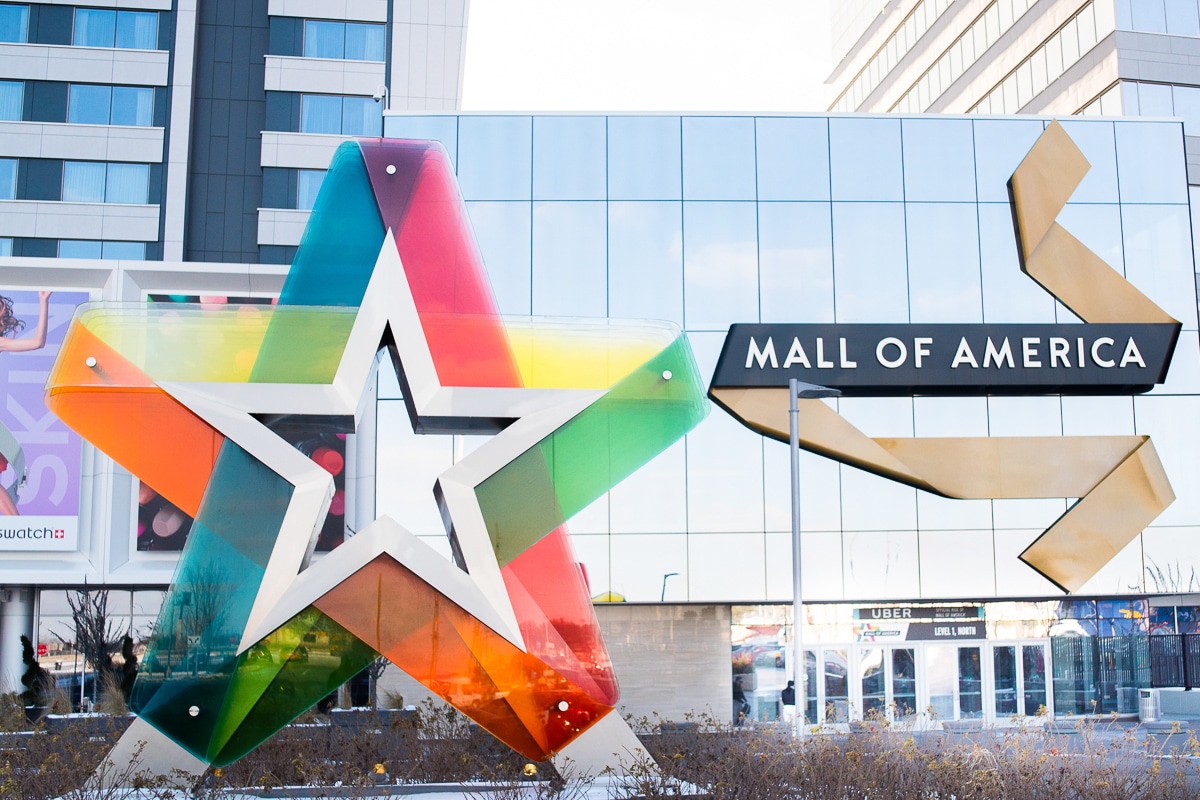 But the Mall of America has remained creative and intent on responding to current community needs, consumer styles, and public health and safety issues. They've come through – or are coming through – these difficult years with vigor.
Still, you may ask, why do locals and visitors alike head to the Mall? It's always been more than a shopping mall. As we toured the Mall and listened to a host of stories about its past successes and current initiatives, we recalled the very first jingle for the property: "There's a place for fun in your life: Mall of America". That's why. It's fun.
Here are twelve reasons – some obvious and some more subtle – to visit Mall of America. Plan your visit and learn how MOA thrives and delights, offering visitors quality experiences no matter their age or expectations.
Shopping
MOA has always balanced its retail offerings between established national anchors (think Nordstrom, Macy's, L.L. Bean) with independent shops, local fare, interesting boutiques and pop-up spaces.
Just in the clothing sector, the Mall caters to luxury shoppers and bargain hunters; families with young kids; trend spotters; shoppers looking for the basics or for unique accessories; and always for those stocking up on cosmetics and beauty aids. Or shoes. We're against leaving the Mall without new shoes.
Beyond apparel, Mall of America delivers lots of other shopping opportunities: sporting goods and sports apparel, electronics and tech shops, home décor, eyewear, books, luggage, gifts, and toys, for example.
Always up to date, Mall of America recognizes those who may want to shop online. Keep Mall of America in your shopping browser to hunt, purchase, and select your order for pick-up or delivery. And did you know Mall of America offers Amazon lockers? Pick-up or return your merch and run your errands in the Mall at the same time.
The Mall's real specialty, though, is experiential shopping. Grown-ups might check out the Peleton store to test what the trend's all about, or practice yoga at lululemon. Little kids will enjoy building a stuffed bear of their own. All ages are drawn to the M&M's store, the LEGO Store, and the Crayola Experience. "Hands-on" is the spirit of Mall of America.
No Sales Tax
Minnesota does not tax clothing or shoes. Whoot! Certainly the savings drive lots of visitors from surrounding states and Canada to shop Mall of America. You can be confident, too, that this Minnesota shopping center sells clothes for all seasons.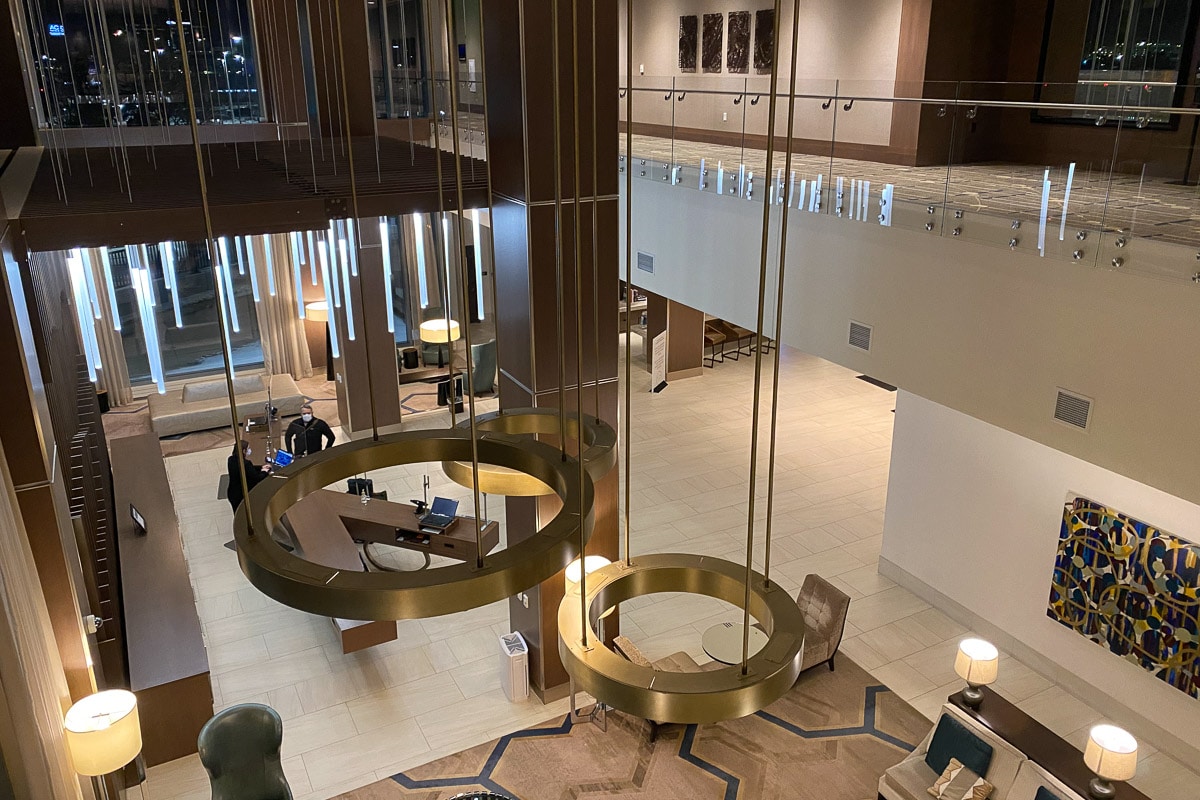 Hotels on Site
Two hotels are joined directly with the Mall of America, making it an easy overnight destination. Without having to go outside in extreme weather, and without needing a car, guests enjoy the convenience of shopping, dining, and entertainment all under one roof with their hotel. The Radisson Blu Bloominton and JW Marriott Mall of America are both top notch hotels and both offer some of the best dining in the area.
Mall Walking at MOA
Locals will tell you a trip to the Mall of America early in the morning is the perfect way to get your steps in, especially in Winter, free of coats, boots, slipping and sliding. Each level is about a mile around, and mall walkers tend to follow the welcoming M Health Fairview "Mall Stars" signs. Grab a coffee and go window shopping. Or plan a dinner date with an after dinner stroll. It's a great antidote for cabin fever.
Mall of America opens three hours prior to retail hours. (Store hours are generally 10 a.m. to 8 p.m., later on weekends.)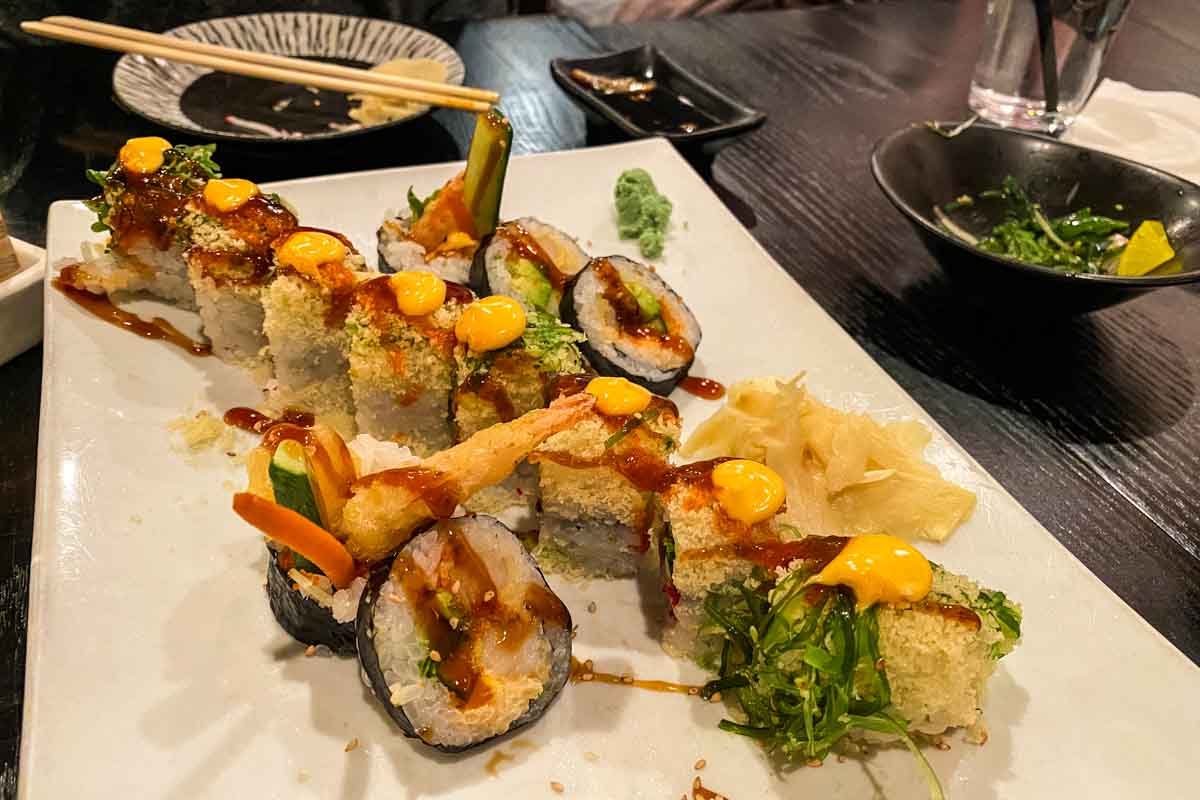 Dining
The Mall has it all. Well, all the variety you might imagine from 50 different restaurants. For fine dining, check out the hotel restaurants, FireLake Grill House at the Radisson or Cedar+Stone Urban Table at JW Marriott. For family fun, head to the themed restaurants like Bubba Gump Shrimp Company or the the Rainforest Café.
We like the upscale Midwest fare offered at Twin City Grill, the Japanese cuisine at Masu Sushi Robata, an eclectic menu at Crave, or teppanyaki dishes at Benihana. Can't go wrong at Wahlburgers or any number of other recognizable franchise eateries, either.
Our secret tip for tired shoppers: enjoy lovely fresh lunch or dinner options at Nordstrom Grill. This is a nice quiet place to eat well and recharge for the next round of shopping.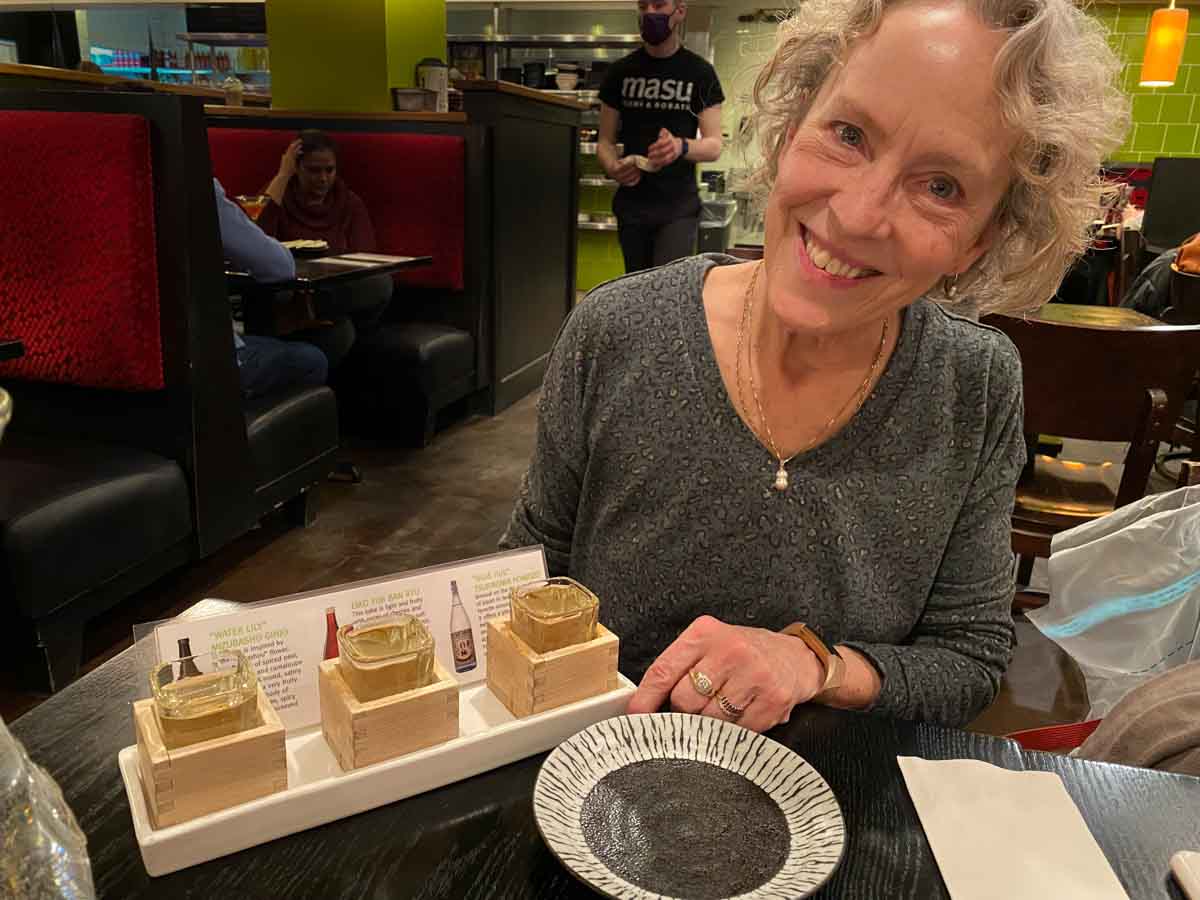 Find sophisticated bars in the hotels, happy hour specials throughout Mall of America, and all sorts of fast casual dining establishments. Look for the unique Fair on 4 for fair food, craft beers, cocktails and … axe throwing?! Sounds like a party.
Light Rail Public Transit, Free Parking
The Mall is easy to get to from the MSP International Airport, just one stop away. The light rail station at MOA has been improved so that riders are delivered directly to the mall's lower level; no need to walk outside or through parking.
Transit from downtown Minneapolis is also a breeze. We like the AC Hotel in Minneapolis, perfect for catching sporting events (Minnesota Twins baseball, NFL's Minnesota Vikings, NBA's Timberwolves or University of Minnesota sports) and just a block from an LRT transit stop. (St. Paul is a bit more convoluted for light rail riders, so hire a rideshare car for that jaunt, only 15-20 minutes away.)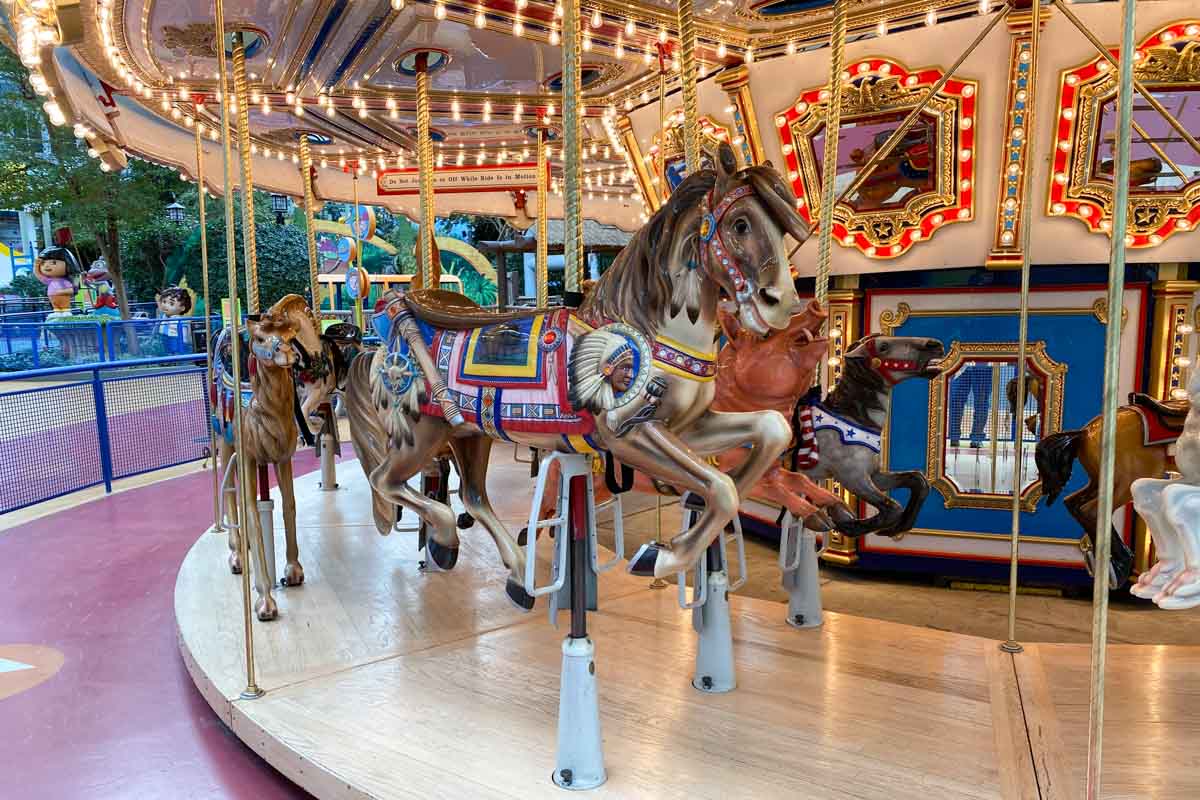 Amusement Park
Nickelodeon Universe, the amusement park in the center of the mall, may or may not be your thing. But don't knock it. If you don't like rides, at least enjoy the walk through the bright big space filled with greenery and colors, and enjoy the smiles on kids' faces. If you do like rides, find an assortment for all ages. Obvious winners are the roller coasters, log chute, Ferris wheel, carousel, and the thrilling Sponge Bob Rock Bottom Plunge. Popular areas also include Adventure Bay toddler play area and the ropes course and zip lines. Purchase tickets at self-service kiosks.
Attractions and Entertainment
Find Mall o' America attractions tucked into corners of Nick Universe or scattered elsewhere in the Mall.
FlyOver America. In the Southwest corner of Nick Universe is a favorite experience of ours: Fly Over America. Feel the moist wind on your face as you fly through a cloud and swoop over scenic landmarks across the United States. It's as if you were clinging to a high speed drone.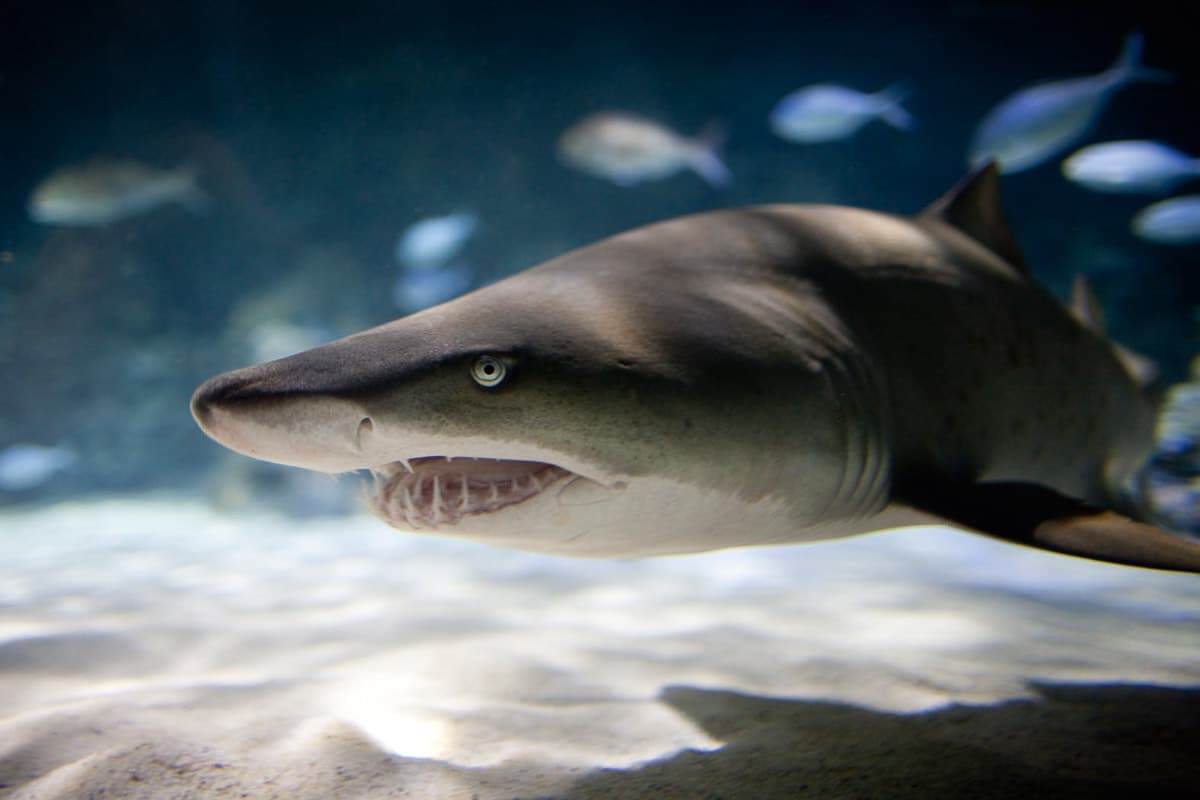 Sea Life Aquarium. After years and years of avoiding the aquarium, I finally paid a visit and enjoyed it way more than I thought I would. The entry path through jungle environs provides a nice transition and lots for kids to see at eye level. The aquarium itself is a sensory surround experience, highlighted by a tunnel walk through sharks, turtles, stingrays and more.
Moose Mountain Golf. Take a break from the mall and immerse yourself in a scenic game of miniature golf. Playing 18 holes sounds ideal when part of the family wants to get lost and meet up later for dinner.
Escape and Xscape, plus Gaming. Other fun and games can be had at The Escape Game, where fans return to test themselves by cracking codes and breaking out of jail or thorny situations. The Xscape arcade areas are popular stops (though not for us, necessarily). New to the mall (opening 2022) is Wisdom Gaming, a huge venue for e-sports and gaming fans, complete with broadcast studio and gaming lounge.
Events
Don't be surprised by celebrity sightings. The rotunda hosts a steady stream of events, from book signings and concerts, fashion shows to dances, to toddler and boomer movement classes.
The Mall of America is very much a part of the Minneapolis St Paul metro convention efforts, and works hand in hand to host and entertain large groups visiting the cities for a myriad of reasons. Check out the Mall of America Event calendar when planning your visit.
Green and Responsible
Though not obvious to the average guest, it's worth knowing that MOA facilitates recycling for all its tenants, directing operations for reuse, recycling, and donations. Sixty percent of waste is recycled, food waste goes to local hog farmers, restaurant fryers convert fat into biodiesel. MOA doesn't use a central heating system, but relies on skylights – the passive solar supplemented by heat generated from lighting, store fixture, and body heat.
And it's green! (Did we mention walking the Mall is an excellent winter escape?) More than 300 trees and 30,000 live plants help keep the air purified and the walkways appealing.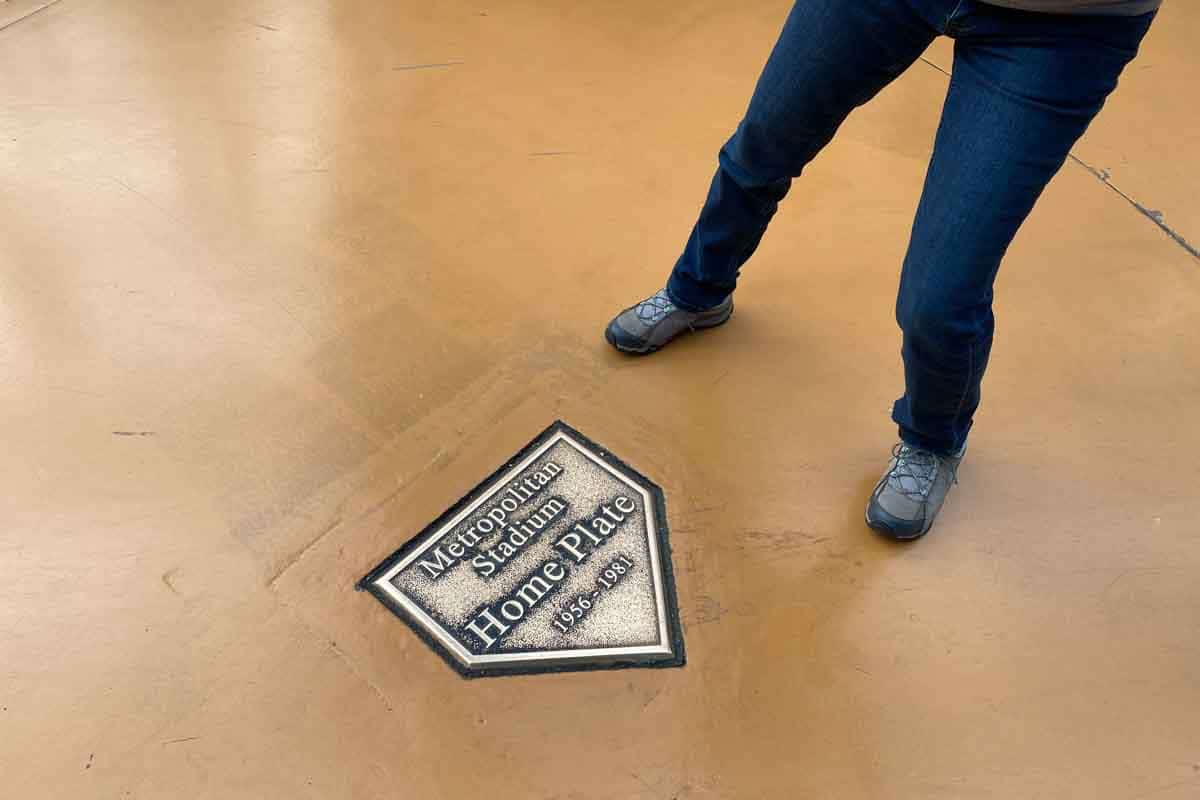 Community Involvement
Without much ado, the Mall of America has quietly contributed to the economic recovery and social justice issues so urgently experienced in this region. One initiative, Community Commons, was established to give BIPOC entrepreneurs a cooperative retail space free of charge for six months. Now in its third iteration, Community Commons has proven to be a successful step for young business owners to develop their brand and audience. See the current community businesses here, or read more about the program.
Over the course of the pandemic, MOA also donated space to charitable organizations needing room for storage and distribution to serve the local community. COVID-19 vaccinations were administered in an accessible corner of the Mall.
In an on-going program, coins from the north side fountain contribute about $25,000 per year to local charities. Don't forget to bring your change and make a wish when you toss your shiny coin into the water.
As times and needs change, the Mall of America shifts its focus, too. Check out current community efforts and how you can help.
Special Treatment
We heard so many stories of special treatment, over-the-top weddings, honored employees, Santa's heroic elves, and creative response to guest needs and desires, that it seemed we'd wandered into fantasy land. As a guest, whether you're from the area or from afar, look around and imagine you are in a community all its own and you'll start to enjoy the real Mall of America.
More info from MNTrips
Watch our short video about our visit to Mall of America with bonus info on the convenient partnership between Allianz Travel Insurance and the JW Marriott Mall of America.
Some of the links on this page may be affiliate links, which means we may receive a small commission if purchases are made through those links. This adds no cost to our readers and helps us keep our site up and running. Our reputation is our most important asset, which is why we only provide completely honest and unbiased recommendations.
See the list of all Minnesota State Parks, including basic permit information. We also have a list of all Minnesota Historical Society sites. We're adding our commentary for the park and historical sites as we visit them.
When you plan on hiking or biking the Minnesota State Parks, be sure to download the Avenza Maps app to your phone. The app allows you to download the trail maps for almost every state park, and they are invaluable for navigation, especially because many of the parks don't have as many directional signs as they should.
Also, if you're planning on camping at Minnesota State Parks, you'll need a reservation. Here's the online reservation form.
Check out our recommendations for what to carry in your hiking day pack when you check out the extensive Minnesota State Park and National Park system.