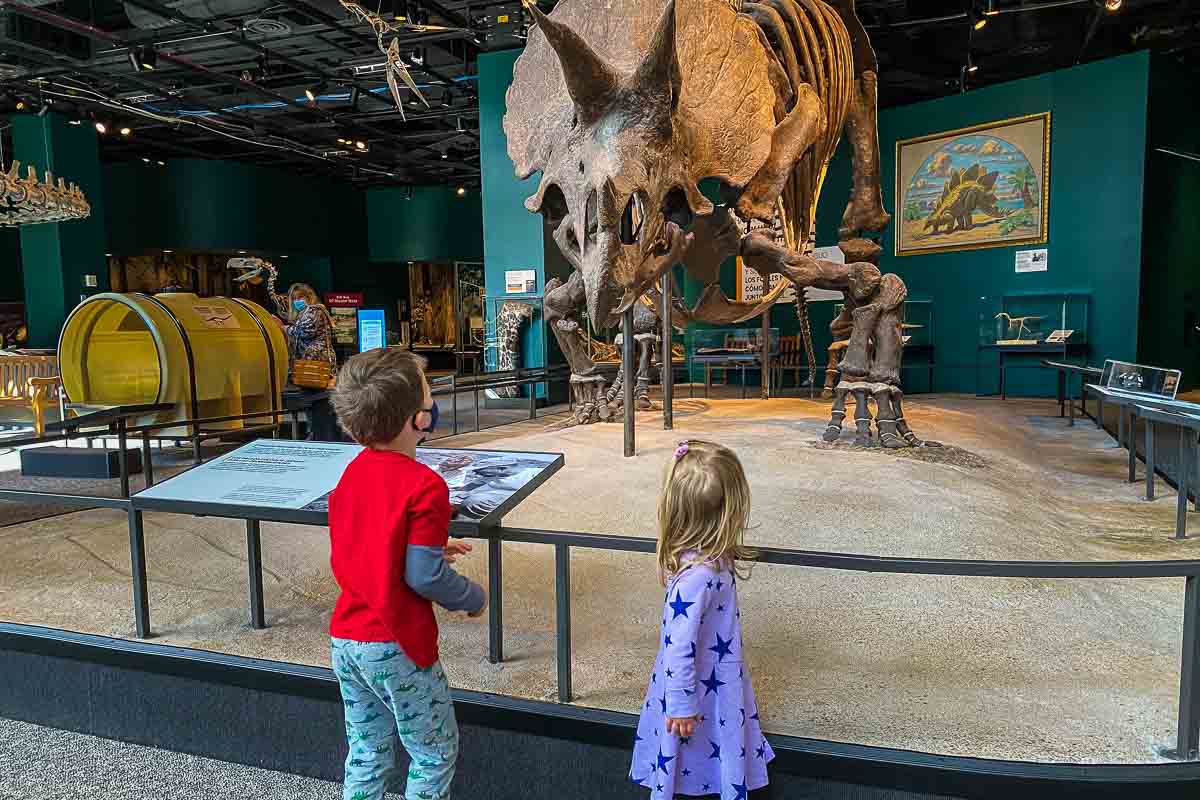 The Science Museum of Minnesota in downtown Saint Paul is a well conceived playground of things to look at, such as numerous dinosaur skeletons and a three story high astronaut, as well as dozens of interactive exhibits that cleverly introduce even the youngest children to scientific concepts.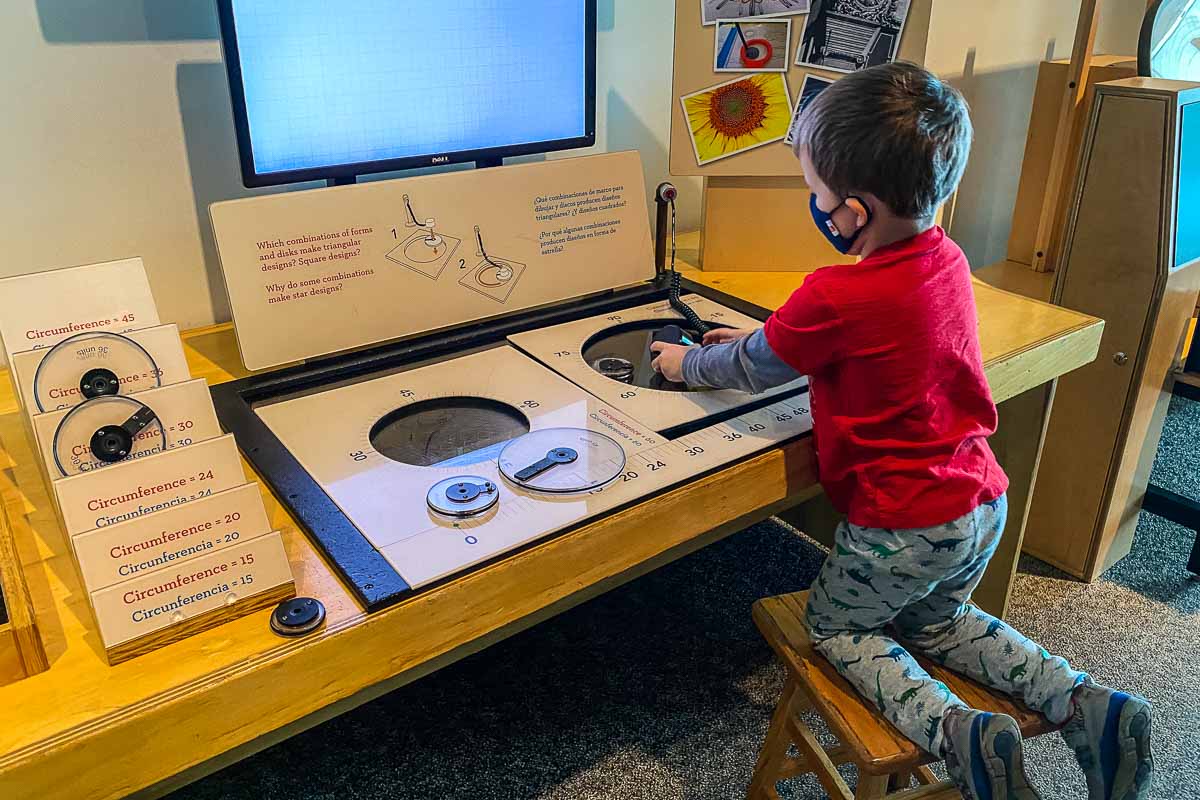 While there is a "wow" factor as tiny humans look up at enormous dinosaur skeletons, our young guests were drawn even more strongly to the things they could climb on, pull a lever, push a button, or turn a crank to make something happen.
Some posts on MN Trips may contain affiliate links. If you buy something through one of those links, we may earn a small commission. As an Amazon associate, we earn from qualifying purchases.
After all, while the science of changing the speed or amplitude of waves may elude even the brightest four year old, the very coolness of being able to push a lever to do it is hard to beat.
It really is the brilliance of the Science Museum that there is so much for the children to do that they don't get bored just looking at things. It's amazing to see them revel in the discovery that moving closer and further from a light source affects the height of their shadows, and that a little girl can have a bigger shadow than her big brother if she positions herself astutely. Even a two-year-old can figure that out.
The Museum hours are Sunday-Thursday from 10 a.m. to 5 p.m. and Friday and Saturday from 10 a.m. to 8 p.m. Admission is $29.95 for adults and $19.95 for children aged 4-17. Children aged 3 and younger are free. You'll have to choose your entry time on their website to make your entry reservations. The attached Omnitheater's giant screening room requires a separate reservation and admission.
Memberships are also available, which not only gives you multiple entries in the the Science Museum of Minnesota but also membership benefits of like institutions all over the world. If you are interested in multiple visits, or visits to other cities, membership is worth exploring.
The Museum lobby is also the home of the visitor center for the United States National Park's Mississippi National River and Recreation Areas. Here you can consult with a park ranger and plan a visit to many attractions along Minnesota's primary national resource, the Mississippi River.
The Science Museum is located in downtown Saint Paul at 120 W. Kellogg Boulevard.
You can see plenty of other of our suggestions for things to do in Minneapolis and Saint Paul here.
More info from MNTrips
See the list of all Minnesota State Parks, including basic permit information. We also have a list of all Minnesota Historical Society sites. We're adding our commentary for the park and historical sites as we visit them.
When you plan on hiking or biking the Minnesota State Parks, be sure to download the Avenza Maps app to your phone. The app allows you to download the trail maps for almost every state park, and they are invaluable for navigation, especially because many of the parks don't have as many directional signs as they should.
Also, if you're planning on camping at Minnesota State Parks, you'll need a reservation. Here's the online reservation form.
Check out our recommendations for what to carry in your hiking day pack when you check out the extensive Minnesota State Park and National Park system.
Some of the links on this page may be affiliate links, which means we may receive a small commission if purchases are made through those links. This adds no cost to our readers and helps us keep our site up and running. Our reputation is our most important asset, which is why we only provide completely honest and unbiased recommendations.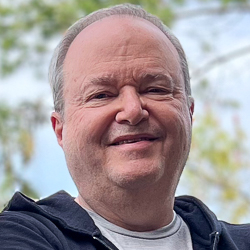 Latest posts by Tom Bartel
(see all)