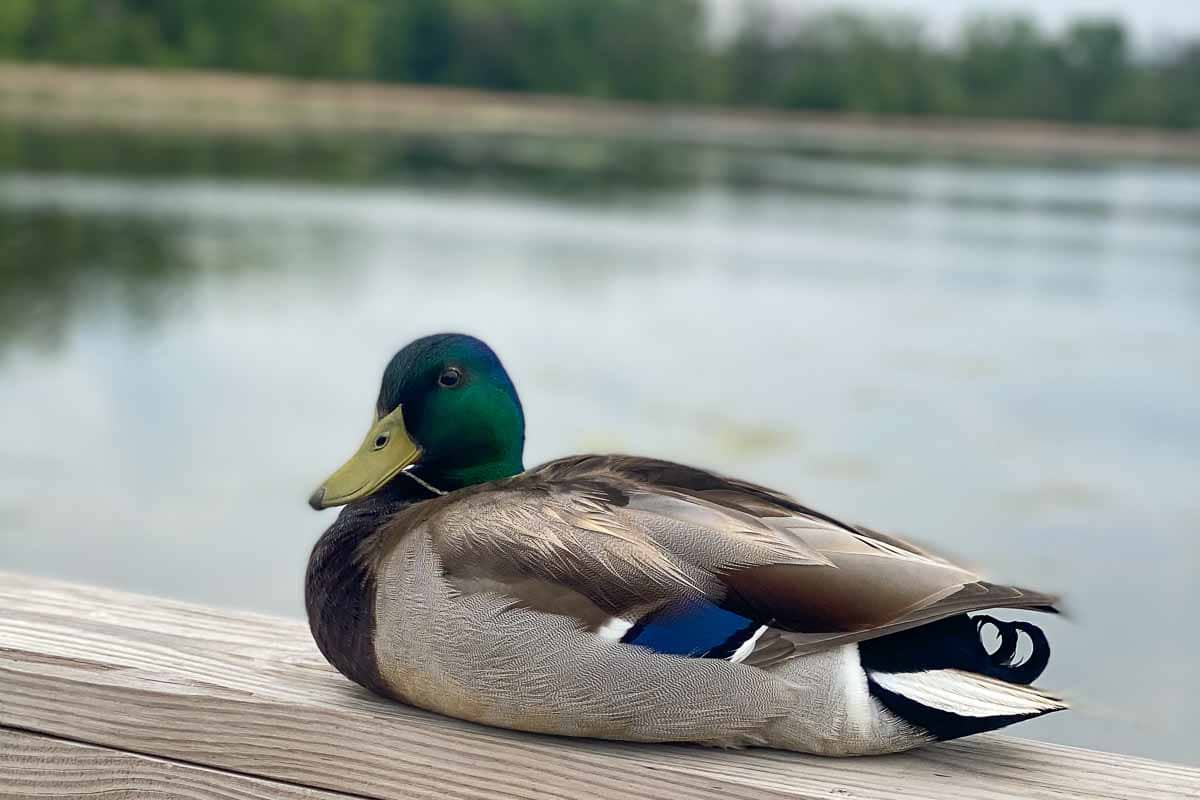 We're a little bit reluctant to share this Twin Cities nature center, because it's one of our favorites: an uncrowded, centrally located nature area sampling all the best of Minnesota with its lake, marsh, woods, and restored prairie.
The 160-acre Westwood Hills Nature Center, in the west metro suburb of St. Louis Park, was awarded an American Institute of Architects (AIA) 2021 merit award for its new net-zero energy building. Today, the Nature Center facilities are staffed by naturalists and contain meeting and event space for rent, public education programs, and a small kid-friendly exhibit showcasing images of the park's various eco-systems with all sorts of examples of the life they sustain. (See if you can spot them all – everything from insects to eagles.) A corner of the building houses a bird rehabilitation project, currently home to a Red-tailed Hawk and an American Kestrel. The aviary is best viewed from outside where the trails return to the parking lot.
That's all a nice bonus to the trails and great outdoors.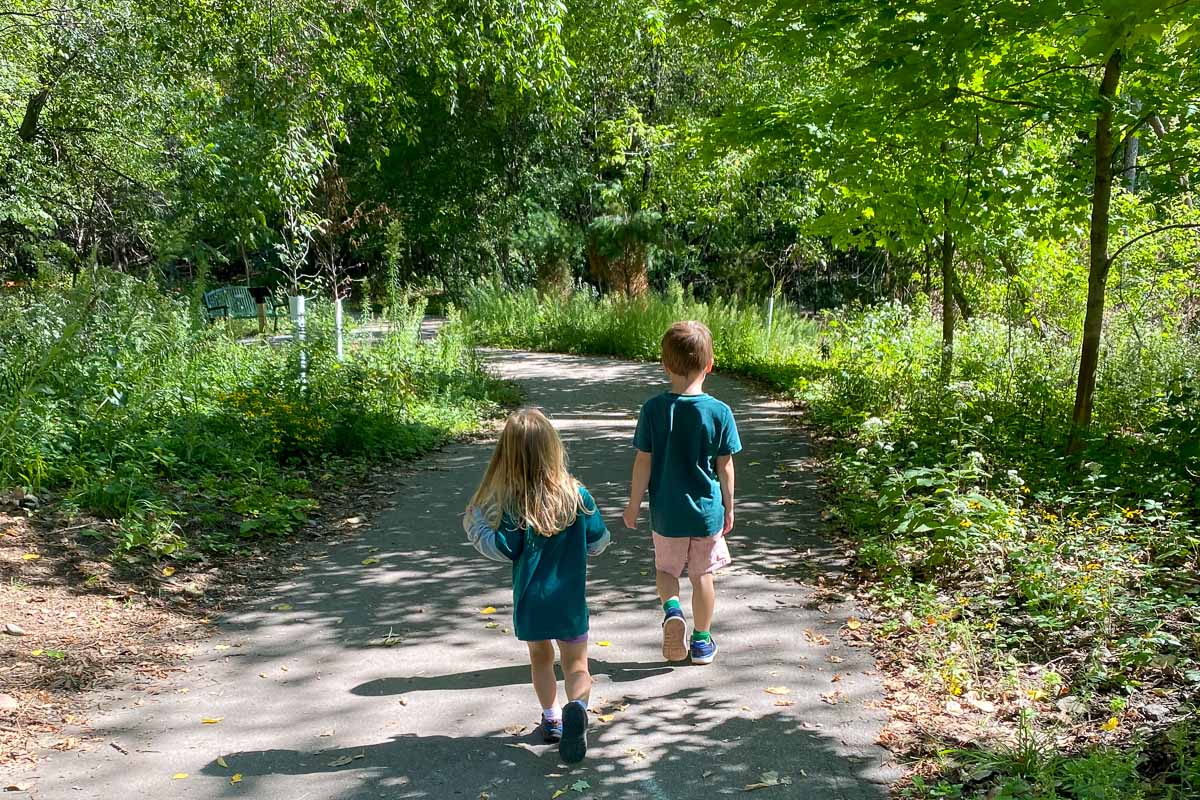 The primary Westwood Hills Nature Center trail is a flat 2-mile loop circling Westwood Lake. We'll often circle twice or wend our way up into the woodland trails, a hilly section, to add to the walk. The reward from the eastern hills is a nice view from an observation deck over the lake and perhaps, if you time it right, toward a sunset.
Around the lake, some sections of trail are boardwalk across the marshy shore, and some sections are paved. Woodland trails are well-worn dirt paths. It's all quite easy going, but in winter we recommend good grippy boots, hiking poles, or ice cleats like these YakTrax for sure footing.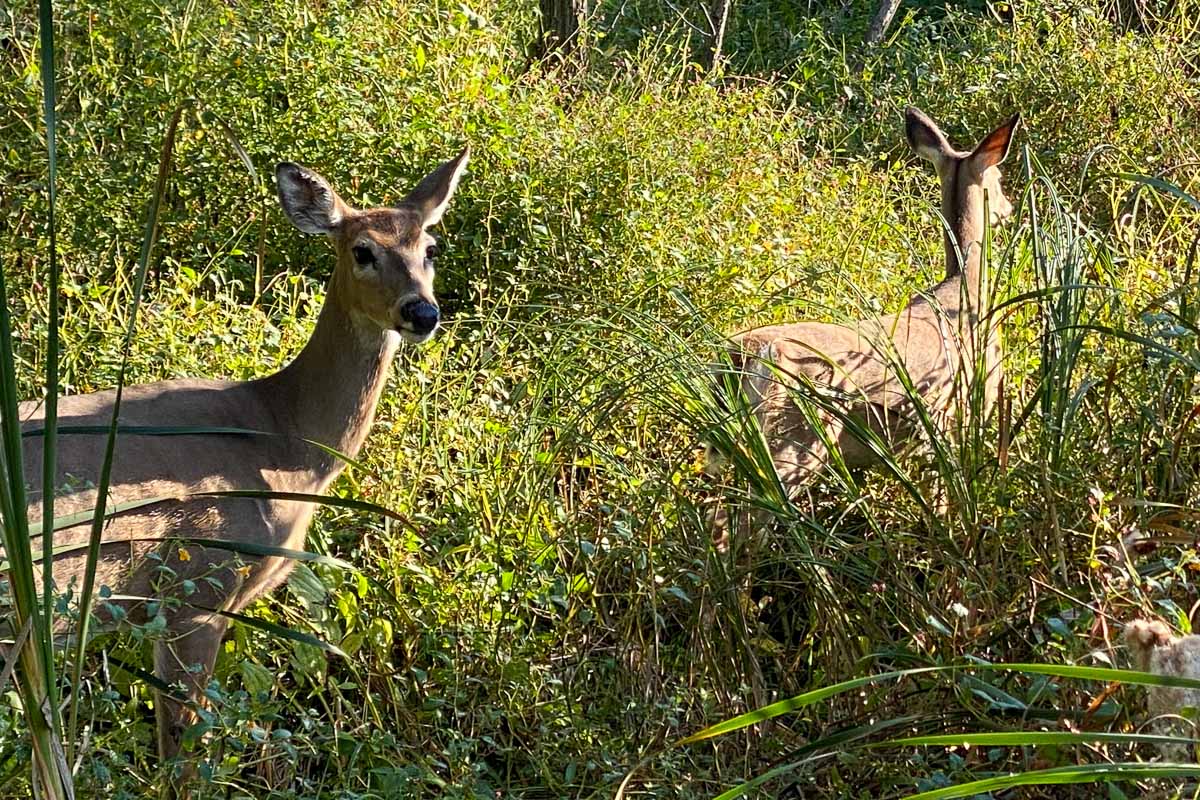 Wildlife is in abundance and, given this metro location, never ceases to surprise us. We regularly see wild turkeys, deer, swans, ducks, geese, and a great mix of songbirds and woodpeckers. We've watched turkeys gather up in the trees in the evening, and the elusive buck deer munch on grass poking through the snow. Birdwatchers love to bring binoculars and share their sightings. (Our latest find was a Pileated Woodpecker.) Fox and mink are known to pass this way. Take the time to step out onto one of the docks to observe turtles, frogs, insects, or other hidden creatures.
Westwood Hills Nature Center offers canoe rentals in summer, and snowshoes and "kidsleds" (cool sleds with runners so parents can push and hop on for a glide) in winter. Oh, and they've recently improved a playground area adjacent to parking.
Note that Woodland Hills Nature Center does not allow pets, and no bikes are allowed on the trail system. Admission and parking are free. Access is open from sunrise to sunset.
All this is admirably managed by St. Louis Park's Park and Recreation Department and supported by a good number of local volunteers. Current projects include removing invasive species and replanting native trees and prairie plants.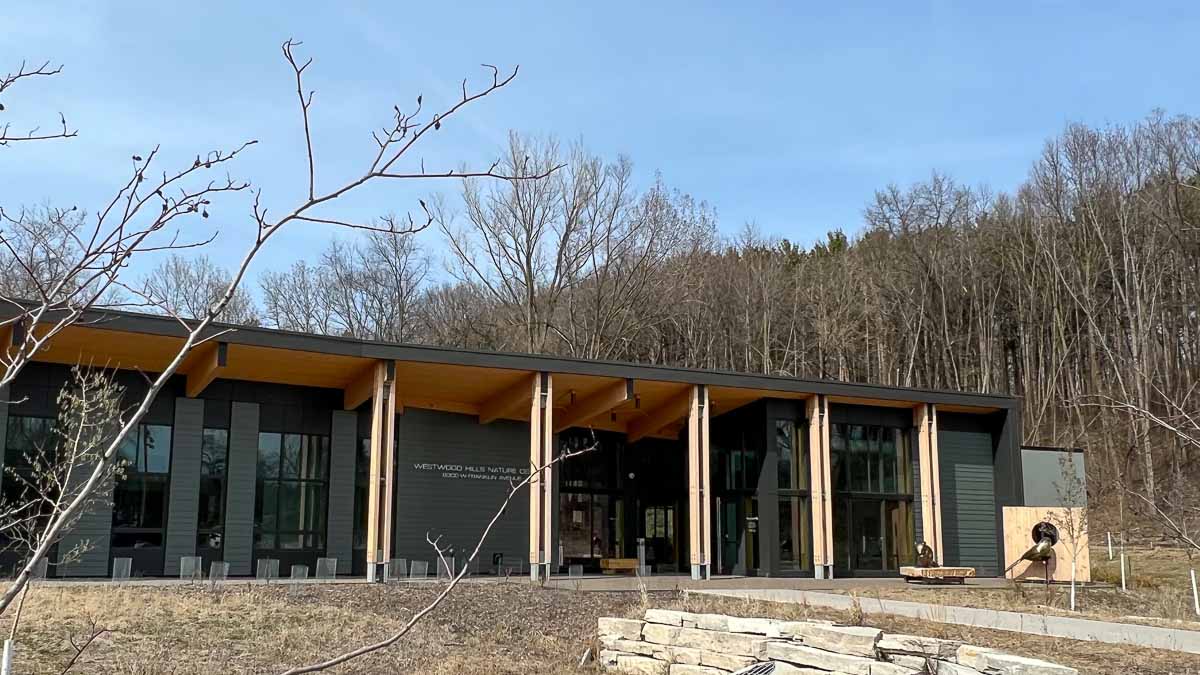 More info from MNTrips
See the list of all Minnesota State Parks, including basic permit information. We also have a list of all Minnesota Historical Society sites. We're adding our commentary for the park and historical sites as we visit them.
When you plan on hiking or biking the Minnesota State Parks, be sure to download the Avenza Maps app to your phone. The app allows you to download the trail maps for almost every state park, and they are invaluable for navigation, especially because many of the parks don't have as many directional signs as they should.
Also, if you're planning on camping at Minnesota State Parks, you'll need a reservation. Here's the online reservation form.
Check out our recommendations for what to carry in your hiking day pack when you check out the extensive Minnesota State Park and National Park system.
Some of the links on this page may be affiliate links, which means we may receive a small commission if purchases are made through those links. This adds no cost to our readers and helps us keep our site up and running. Our reputation is our most important asset, which is why we only provide completely honest and unbiased recommendations.